Product Launch Manager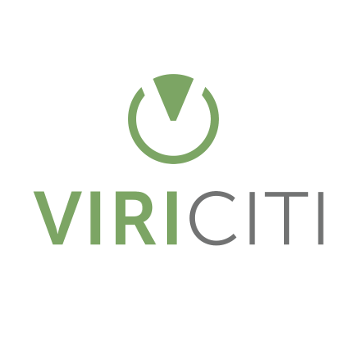 ViriCiti
Product
Campbell, CA, USA
Posted on Friday, September 15, 2023
About Us
With electric vehicles expected to be nearly 30% of new vehicle sales by 2025 and more than 50% by 2040, electric mobility is becoming a reality. ChargePoint (NYSE: CHPT) is at the center of this revolution, powering one of the world's leading EV charging networks and a comprehensive set of hardware, software and mobile solutions for every charging need across North America and Europe. We bring together drivers, businesses, automakers, policymakers, utilities and other stakeholders to make e-mobility a global reality.
Since our founding in 2007, ChargePoint has focused solely on making the transition to electric easy for businesses, fleets and drivers. ChargePoint offers a once-in-a-lifetime opportunity to create an all-electric future and a trillion-dollar market.
At ChargePoint, we foster a positive and productive work environment by committing to live our values of Be Courageous, Charge Together, Love our Customers, Operate with Openness, and Relentlessly Pursue Awesome. These values guide how we show up every day, align, and work together to build a brighter future for all of us.
Join the team that is building the EV charging industry and make your mark on how people and goods will get everywhere they need to go, in any context, for generations to come.
Discover what it's like to help build the fueling network of the future - check out our Engineering Blog.
Reports To
Sr. Director, Business Operations & Strategy
What You Will Be Doing
Are you a master at facilitating efficient and effective collaboration among cross-functional resources? Do you like fast-paced high-growth, dynamic business environments? Do you want to do that at a mission-driven company that is transforming transportation by enabling everyone to drive electric?
The Business Operations & Strategy team crafts data-driven strategies to maximize ChargePoint's solution value across our customer segments. The team ensures ChargePoint has the right solutions, at the right price, and right go-to-market strategy to win in all segments, augmenting the ChargePoint product portfolio with innovative approaches to pricing, business models and strategic partnerships. A crucial part of the team's mission is to manage product launches and transitions in the North American region, ensuring business continuity across product lifecycles.
As a GTM Launch Manager, you will be responsible for overseeing and executing the strategic planning, coordination, and implementation of product or service launches for the North American region. Your primary focus will be to ensure a smooth and successful introduction or transition of products in the market, aligning cross-functional teams, especially product operations and product marketing around the launch goals.
Responsibilities include:
Define the framework to manage product launches and transitions, ensuring business continuity across product lifecycle
Collaborate closely with various departments such as product management, marketing, and sales to ensure all aspects of the launch are well-coordinated and aligned.
Represent the needs and interests of the regional North American, including Sales, Channel Sales and Marketing, Segment, Growth and Segment Marketers to the Product Operations and Product team throughout product launches and transitions.
Create and manage detailed project plans, timelines, and milestones to ensure all launch-related activities are executed on schedule with completeness.
Define criteria for launch readiness, ensuring all preparations are completed, and coordinating efforts to ensure a seamless launch experience.
Keep stakeholders informed about the launch progress, updates, and key milestones.
Requirements
5+ years of relevant 5+ experience leading product launches where you were accountable for all or a sizeable portion of product launches. Familiarity with the product development lifecycle, especially with software-enabled hardware products is a plus.
Bachelor's degree in Marketing, Business, or a related field.
Strong project management skills with the ability to lead cross-functional teams and manage multiple projects simultaneously.
Excellent communication and interpersonal skills, with a knack for aligning diverse teams towards a common goal.
High emotional intelligence, ability to influence without formal authority
Highly organized, detail-oriented, and able to thrive in a fast-paced environment
Ability to be in Campbell office at least three days a week
Expertise with collaboration tools (Jira, Confluence, Asana, etc.)
Location
Campbell, CA, At least 3 days a week in person
ChargePoint is committed to fair and equitable compensation practices.
The targeted US salary range for roles at this operating level is $63,000 to $145,750. This range represents base salary and does not reflect equity, benefits or variable pay where applicable. Actual base salaries are based on several factors unique to each candidate, including but not limited to skill set, experience, certifications and specific work location.
We are committed to an inclusive and diverse team. ChargePoint is an equal opportunity employer. We do not discriminate based on race, color, ethnicity, ancestry, national origin, religion, sex, gender, gender identity, gender expression, sexual orientation, age, disability, veteran status, genetic information, marital status or any legally protected status.
If there is a match between your experiences/skills and the Company needs, we will contact you directly.
ChargePoint is an equal opportunity employer.
Applicants only - Recruiting agencies do not contact.