Regional Operations Manager CX - France & Southern Europe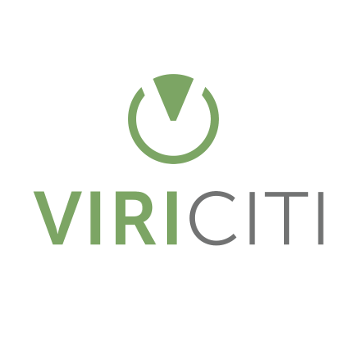 ViriCiti
Operations
Europe
Posted on Tuesday, September 12, 2023
About Us
With electric vehicles expected to be nearly 30% of new vehicle sales by 2025 and more than 50% by 2040, electric mobility is becoming a reality. ChargePoint (NYSE: CHPT) is at the center of this revolution, powering one of the world's leading EV charging networks and a comprehensive set of hardware, software and mobile solutions for every charging need across North America and Europe. We bring together drivers, businesses, automakers, policymakers, utilities and other stakeholders to make e-mobility a global reality.
Since our founding in 2007, ChargePoint has focused solely on making the transition to electric easy for businesses, fleets and drivers. ChargePoint offers a once-in-a-lifetime opportunity to create an all-electric future and a trillion-dollar market.
At ChargePoint, we foster a positive and productive work environment by committing to live our values of Be Courageous, Charge Together, Love our Customers, Operate with Openness, and Relentlessly Pursue Awesome. These values guide how we show up every day, align, and work together to build a brighter future for all of us.
Join the team that is building the EV charging industry and make your mark on how people and goods will get everywhere they need to go, in any context, for generations to come.
Discover what it's like to help build the fueling network of the future - check out our Engineering Blog.
What You Will Be Doing
The Regional CX manager will be responsible for operational and tactical management of the installation jobs/project performed within his own region (Southern Europe). These projects entail the installation of EV chargers at private homes according to the preferences of our customers (e.g. leaseCo's and utilities). The day-to-day coordination of the projects will be performed by your team members, Field Service Specialist. You will support them by ensuring:
Partners are equipped in such a way that they can perform the requested work (tools, product & installation training, etc.).
Customer needs are known and can be met.
The right processes and tools are in place.
Our partners take care of the installation (and maintenance) of the ChargePoint home charging stations. The Regional CX manager responsible for ensuring that suppliers are meeting the company's quality objectives consistently, at the best possible cost, and within the set SLA's to achieve the required customer satisfaction for both the home customers and their employers.
What You Will Bring to ChargePoint
Operational management of our installation (and maintenance) partners, who need to keep up with an organization that is growing extremely fast.
Operational management of our customers in such a way that they are provided with the products and services agreed on in the contract(s), reflected in high customer satisfaction scores.
Able to deploy and manage consistent, structured and disciplined systems, policies, procedures, and practices ensuring a stable and high-quality product & service delivery, that is consistent with company objectives and customer expectations.
Able to support our Field Service Specialist in such a way that they are well-equipped to do their job.
Requirements
5+ years relevant experience in managing (field service) partners, or organizations in a highly competitive and demanding environment.
Proven People, Contract, and Project Management experience.
Must be able to work well together with technical services companies throughout Europe.
Proven written and verbal communicator that can present complex issues and problems into a simply digestible form.
Tactical team player who can manage the complex landscape of customers versus vendors but can also drill down to a practical/individual level and execute.
Identify and create necessary business process to increase efficiencies and reach key business metrics.
Self-motivated, able to work independently and under pressure, to accomplish tasks on time and with high quality results.
Ability to set the right priorities and ability from high level conversations to individual project details.
Hands on mentality when required.

Willingness to travel domestically and internationally (10-25%)
Other duties as needed and assigned
Preferred
Experience in working with technical services company, EVSE experience preferred.
Person who is never satisfied by the status quo and continually understand new tools and trends that impact their space.
Able to prioritize multiple demands and understand when to take necessary risks for appropriate rewards.
Preferred languages: English (must), French, Italian, Spanish, Portuguese (at least one of those three)
Location
100% remote, preferred to be living in Southern Europe
We are committed to an inclusive and diverse team. ChargePoint is an equal opportunity employer. We do not discriminate based on race, color, ethnicity, ancestry, national origin, religion, sex, gender, gender identity, gender expression, sexual orientation, age, disability, veteran status, genetic information, marital status or any legally protected status.
If there is a match between your experiences/skills and the Company needs, we will contact you directly.
ChargePoint is an equal opportunity employer.
Applicants only - Recruiting agencies do not contact.