Senior Field Service Specalist - Europe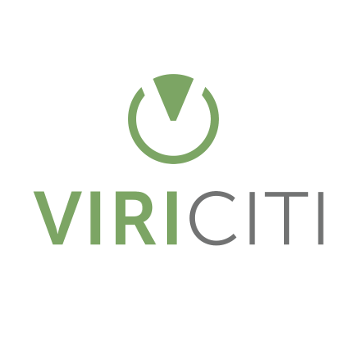 ViriCiti
Europe
Posted on Thursday, July 6, 2023
About Us
With electric vehicles expected to be nearly 30% of new vehicle sales by 2025 and more than 50% by 2040, electric mobility is becoming a reality. ChargePoint (NYSE: CHPT) is at the center of this revolution, powering one of the world's leading EV charging networks and a comprehensive set of hardware, software and mobile solutions for every charging need across North America and Europe. We bring together drivers, businesses, automakers, policymakers, utilities and other stakeholders to make e-mobility a global reality.
Since our founding in 2007, ChargePoint has focused solely on making the transition to electric easy for businesses, fleets and drivers. ChargePoint offers a once-in-a-lifetime opportunity to create an all-electric future and a trillion-dollar market.
At ChargePoint, we foster a positive and productive work environment by committing to live our values of Be Courageous, Charge Together, Love our Customers, Operate with Openness, and Relentlessly Pursue Awesome. These values guide how we show up every day, align, and work together to build a brighter future for all of us.
Join the team that is building the EV charging industry and make your mark on how people and goods will get everywhere they need to go, in any context, for generations to come.
Discover what it's like to help build the fueling network of the future - check out our Engineering Blog.
What You Will Be Doing
The training and support of new FSS to be able to manage the day-to-day tasks and projects with external installation and service partners regarding home charging solutions.

The support of all FSS so they can handle specific/exceptional cases in the right way to guarantee customer satisfaction within the standardised processes and way of working ChargePoint envisions.

Ensuring the standard processes are known and followed by the FSS in each country for the different customers and installation partners used.

Capturing process changes that derive from consumer needs (based on multiple exceptional cases or expressed needs)

Temporarily manage the day-to-day tasks and projects with external installation and service partners regarding home charging solutions when needed for a specific country based on the workload or due to the fact that a FSS is not available from time to time. This period should also be used to.

Participating in process improvement processes and the roll out of new countries or regions.

Alignment of communication materials used for both internal and external stakeholders.

Participation in the training of our installation partners focussing on the (administrative) parts of the installation process and the data they need to provide.
Requirements
Excellent project management skills, including the ability to prioritize work and meet deadlines. Electrotechnical knowledge is a plus.

Strong business centric mindset with ability to utilize sound business judgment and tailor approach to drive optimal business outcomes.

5+ years' experience in an installation, construction or project environment focused on service, support, project management or installation with increasing responsibilities.

Demonstrated skills in leadership and managing multiple related projects simultaneously to ensure the growth and success of ChargePoint.

Strong knowledge of Microsoft Office products, familiar with Salesforce a plus.

Excellent interpersonal, communication, leadership, problem solving and analytical skills.

Pro-active, getting things done mentality.

Experience working in a team-oriented, collaborative environment.

Ability to multitask and prioritize projects to meet deadlines.

Ability to step out of the daily details and create a broader vision.

Possess a customer and partner service mentality.

Excellent verbal and written communication skills.

Mandatory languages: at least two out of three English, German and French

Other duties as assigned or needed.
Location
Remote
We are committed to an inclusive and diverse team. ChargePoint is an equal opportunity employer. We do not discriminate based on race, color, ethnicity, ancestry, national origin, religion, sex, gender, gender identity, gender expression, sexual orientation, age, disability, veteran status, genetic information, marital status or any legally protected status.
If there is a match between your experiences/skills and the Company needs, we will contact you directly.
ChargePoint is an equal opportunity employer.
Applicants only - Recruiting agencies do not contact.