Inside Sales Representative - Benelux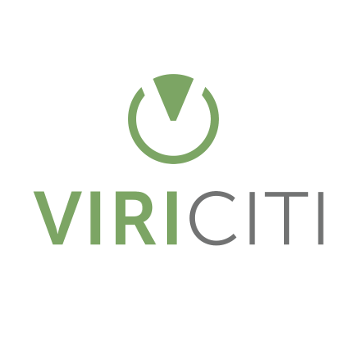 ViriCiti
Sales & Business Development
Belgium
Posted on Wednesday, July 5, 2023
About Us
With electric vehicles expected to be nearly 30% of new vehicle sales by 2025 and more than 50% by 2040, electric mobility is becoming a reality. ChargePoint (NYSE: CHPT) is at the center of this revolution, powering one of the world's leading EV charging networks and a comprehensive set of hardware, software and mobile solutions for every charging need across North America and Europe. We bring together drivers, businesses, automakers, policymakers, utilities and other stakeholders to make e-mobility a global reality.
Since our founding in 2007, ChargePoint has focused solely on making the transition to electric easy for businesses, fleets and drivers. ChargePoint offers a once-in-a-lifetime opportunity to create an all-electric future and a trillion-dollar market.
At ChargePoint, we foster a positive and productive work environment by committing to live our values of Be Courageous, Charge Together, Love our Customers, Operate with Openness, and Relentlessly Pursue Awesome. These values guide how we show up every day, align, and work together to build a brighter future for all of us.
Join the team that is building the EV charging industry and make your mark on how people and goods will get everywhere they need to go, in any context, for generations to come.
Discover what it's like to help build the fueling network of the future - check out our Engineering Blog.
Reports to
Manager Inside Sales
Position summary
ChargePoint has experienced exponential growth over the past several years and as a maturing business, we have made the strategic decision to invest in a mature European Channel program. This not only enables accelerated growth but working with the right Channel Partners adds value and combines services to deliver complete solutions to Customers. This role of Inside Sales Representative ("ISR") Benelux is crucial to that strategy and provides an opportunity to be introduced to a channel program with plenty support from all over the business and room to grow.
In this ISR role you will work closely with Channel Managers, Partner Account Managers ("PAM") and Reginal Sales Managers ("RSM"), to develop business and support the various Channel Partners. You'll get as much out of this role as you put in, so if you're ambitious and looking to join the largest EV charging company in the world, keep reading.
"Our channel partners in North America and Europe help us reach more customers at a local level, including distribution partners, value-added resellers, and installation partners."
– Pasquale Romano, President & CEO ChargePoint, Q1 2022 Earnings Call
What we offer you
While there is minimal travel expected for this role – expect to get off to a flying start with exposure to some of the largest distribution, and value added partners in the world
A high energy, social, multi-cultural and ambitious team working environment. The Channel team has big goals and you'll be a part of that growth
You will receive support from the business to develop your career
Competitive and realistic wages and bonusses
A position in the dynamic, rapidly-growing EV industry, with a publicly-traded market leader.
What you will do
Along with being a vital business partner to the ChargePoint EU Channel Sales team, ISRs are responsible for:
Strategic coordination of sales opportunities with ChargePoint Channel Partners
o You should be a strong relationship builder as they will be working with Channel Partners, as well as segmented Workplaces daily
Support of Channel Partners throughout the sales cycle
o You feel comfortable developing product knowledge to answer questions in a timely manner but also recognize when it is appropriate to request support from internal ChargePoint business units (Solutions Engineers, Marketing, Sales Operations, or Support).
Support of Regional Sales Managers throughout the sales cycle
o Assist RSM's where needed on project base
o Deployment of framework agreements
Sales pipeline management
o In collaboration with Partner Account Managers, ISRs will work with Partners to help maintain an accurate forecast. These include opportunities generated by ChargePoint and provided to a partner as well as Project Registrations received through the Partner Portal.
Capturing and distilling partner needs
The Channel team works very closely with Sales Enablement and Channel Marketing teams to assist with the continual improvement and delivery of tools and processes. As a team member who communicates regularly with partners, ISR feedback will be critical to scoping and designing these deliverables.
What you will bring
'Fairness in all you do'. One of our main values we hold very high
Team play, integrity, empathy & passion. In other words; ChargePoint DNA
Capacity to inspire and connect with both internal and external clients
Demonstrated ability to work in a fast paced environment and deliver on commitments
Excellent verbal and written communication skills in Dutch, preferably in French as well, and good verbal skills in English language
Desire to grow beyond current role
A previous background in software (as a service) and/or networked systems is desirable, but this could be an entry level position for a candidate
Education
Attitude, behaviour and EQ always beats IQ and any degree
Location
Wider Amsterdam region, The Netherlands, or Flanders, Belgium.
We are committed to an inclusive and diverse team. ChargePoint is an equal opportunity employer. We do not discriminate based on race, color, ethnicity, ancestry, national origin, religion, sex, gender, gender identity, gender expression, sexual orientation, age, disability, veteran status, genetic information, marital status or any legally protected status.
If there is a match between your experiences/skills and the Company needs, we will contact you directly.
ChargePoint is an equal opportunity employer.
Applicants only - Recruiting agencies do not contact.