Senior Analyst, Digital Experience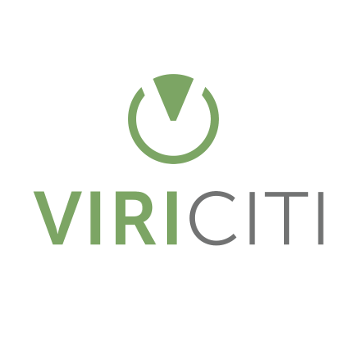 ViriCiti
IT
Bengaluru, Karnataka, India
Posted on Tuesday, June 27, 2023
About Us
With electric vehicles expected to be nearly 30% of new vehicle sales by 2025 and more than 50% by 2040, electric mobility is becoming a reality. ChargePoint (NYSE: CHPT) is at the center of this revolution, powering one of the world's leading EV charging networks and a comprehensive set of hardware, software and mobile solutions for every charging need across North America and Europe. We bring together drivers, businesses, automakers, policymakers, utilities and other stakeholders to make e-mobility a global reality.
Since our founding in 2007, ChargePoint has focused solely on making the transition to electric easy for businesses, fleets and drivers. ChargePoint offers a once-in-a-lifetime opportunity to create an all-electric future and a trillion-dollar market.
At ChargePoint, we foster a positive and productive work environment by committing to live our values of Be Courageous, Charge Together, Love our Customers, Operate with Openness, and Relentlessly Pursue Awesome. These values guide how we show up every day, align, and work together to build a brighter future for all of us.
Join the team that is building the EV charging industry and make your mark on how people and goods will get everywhere they need to go, in any context, for generations to come.
Discover what it's like to help build the fueling network of the future - check out our Engineering Blog.
Reports To
(Sr) Manager, Customer Support
What You Will Be Doing
The main purpose of this role is to analyse functional specifications for core application functions, perform UAT test functions and successfully guide a project within the Customer Support team through the phases of testing. You will also gather requirements, coordinate efforts, and facilitate cross-system collaboration to deliver accurate and insightful reports and dashboards. The role will be split 60/40 between testing and Data Analyst/Reporting.
What You Will Bring to ChargePoint
Experience in an extensive range of software systems and will be expected to a gain good understanding of the systems that IT Services deploys, develops and supports.
Create step-by-step instructions when needed to help Support Teams understand and use the deployed tools and features effectively, while reducing any miscommunications or doubts
Develop dashboards and reports that provide reliable insights on performance relative to KPIs, projections, and historical performance.
Work closely with the operations team to analyse various data inputs and help improve their delivery processes.
Aptitudes / Skills
Demonstrate sound work ethics.
Attention to detail and high level of accuracy.
Understand the application functionalities and documented requirements.
Ability to test different applications relating to a release or perform "live" or post deployment validation when required.
Report on Defect and ensure traceability of defect incident to test cases.
Ensure test results are documented correctly for sign off.
Ability to create reports in Excel, Tableau, PowerBI and forecast results.
Ability to prioritize, multi-task, and perform effectively under pressure.
Ability to work on multiple, simultaneous projects.
Organized with the ability to quickly and effectively adapt to change.


Requirements
3+ years relevant experience.
Willing to work in night shifts.
Bachelor's degree or equivalent
Able to work effectively in a team environment.
Good analytical and problem-solving skills
Excellent verbal and written communication skills and strong interpersonal/communication skills
Proven working experience in Salesforce,
Strong knowledge of Excel and SQL.
Knowledge in SDLC (Software Development Life Cycle)
Familiar with CRM, Jira, Call Centre Management systems, Tableau, PowerBI and Microsoft Office products.
Previous experience in Customer Support organisation preferred.
Location
Bangalore, India
We are committed to an inclusive and diverse team. ChargePoint is an equal opportunity employer. We do not discriminate based on race, color, ethnicity, ancestry, national origin, religion, sex, gender, gender identity, gender expression, sexual orientation, age, disability, veteran status, genetic information, marital status or any legally protected status.
If there is a match between your experiences/skills and the Company needs, we will contact you directly.
ChargePoint is an equal opportunity employer.
Applicants only - Recruiting agencies do not contact.