Electrical Engineer - EV Charger Deployment Lifecycle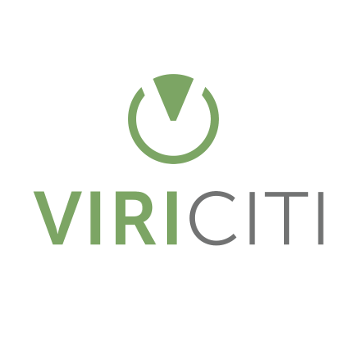 ViriCiti
Other Engineering
Remote · United States
Posted on Saturday, June 17, 2023
About Us
With electric vehicles expected to be nearly 30% of new vehicle sales by 2025 and more than 50% by 2040, electric mobility is becoming a reality. ChargePoint (NYSE: CHPT) is at the center of this revolution, powering one of the world's leading EV charging networks and a comprehensive set of hardware, software and mobile solutions for every charging need across North America and Europe. We bring together drivers, businesses, automakers, policymakers, utilities and other stakeholders to make e-mobility a global reality.
Since our founding in 2007, ChargePoint has focused solely on making the transition to electric easy for businesses, fleets and drivers. ChargePoint offers a once-in-a-lifetime opportunity to create an all-electric future and a trillion-dollar market.
At ChargePoint, we foster a positive and productive work environment by committing to live our values of Be Courageous, Charge Together, Love our Customers, Operate with Openness, and Relentlessly Pursue Awesome. These values guide how we show up every day, align, and work together to build a brighter future for all of us.
Join the team that is building the EV charging industry and make your mark on how people and goods will get everywhere they need to go, in any context, for generations to come.
Discover what it's like to help build the fueling network of the future - check out our Engineering Blog.
Reports To
Senior Director, Project Development
What You Will Be Doing
As an Electrical Engineer, you will play a crucial role in overseeing the lifecycle of EV charger deployments, ensuring our charging infrastructure's successful implementation and operation. In this role, you will be part of the Global Fleet Team, reporting to the Solutions Archtecht, Project Development at ChargePoint, supporting the North American and European markets. Your responsibility encompasses electric vehicle supply equipment (EVSE), infrastructure, and the fleet's operational needs, mixed fleets including vehicle and energy management solutions that consider the charging capabilities, dwell time, routing and scheduling of the vehicles, and integrations with 3rd party platforms. A key responsibility is performing detailed site evaluations and developing electrical drawings with recommendations for the customers with the deployment of electric vehicle charging infrastructure that minimizes risk and up-front costs while ensuring ease of scalability. This position offers an exciting opportunity to contribute to advancing sustainable transportation and shape the future of EV charging technology.
Responsibilities:
Project Planning and Design:
· Conduct pre-engineering design reviews to evaluate the feasibility and viability of proposed EV charger installations.
· Collaborate with stakeholders, including architects, contractors, and regulatory bodies, to assess site requirements, constraints, and electrical infrastructure capabilities.
· Develop detailed site layouts that optimize the placement of charging stations, electrical panels, conduits, and other components to ensure efficient installation and operation.
· Responsible for designing, illustrating, revising, and presenting technical drawings, layouts, schematics, and specifications.
· Provide general best practice and site-specific electrical and civil engineering drawings, and recommendations, including reviewing site layouts, proposing charger types and locations, and developing single-line diagrams and CAD site layouts.
· Consider factors such as accessibility, power availability, cable routing, valued engineering methods, and future scalability in the design process.
· Perform load calculations, arc-flash studies, arc fault calculations, and power system analysis to determine the electrical capacity required for each charging station and its impact on the overall electrical system.
· Ensure compliance with local building codes, environmental regulations, and permitting processes during the design phase.
· Incorporate safety measures and best practices into the design, such as grounding, surge protection, and thermal management.
· Collaborate with the procurement team to source and select appropriate electrical equipment and components based on project specifications and budget considerations.
· Create comprehensive electrical drawings, including single-line diagrams, wiring schematics, and equipment layouts, for review and approval by relevant stakeholders.
· Maintain effective communication channels with internal teams and external partners to address design-related queries, provide clarifications, and facilitate smooth project execution.
Documentation and Reporting:
Maintain accurate records of all charging infrastructure installations, upgrades, and repairs.

Prepare comprehensive reports and documentation, including project status updates, electrical designs, and equipment specifications.

Generate technical reports on charging station performance, efficiency, and reliability.
Research and Innovation:
Stay up to date with the latest trends and advancements in EV charging technologies, industry standards, and electrical regulations.

Collaborate with the R&D team to identify and evaluate new products, features, and solutions that enhance the efficiency and performance of charging infrastructure.
What You Will Bring to ChargePoint
Strong knowledge of electrical design principles, codes, and standards (e.g., NEC, IEC, local AHJ professional knowledge and expertise, etc.)

Proven experience in electrical engineering, preferably focusing on power systems, renewable energy, or EV charging infrastructure.

The applicant must be a proven critical thinker, self-motivated, and able to manage their time effectively.

Proficiency in CAD, Auto CAD Desk, etc.
Requirements
Bachelor's degree in Electrical Engineering or a related field. Master's degree preferred.

10+ years of experience in electrical engineering

Maintain expert knowledge of the National Electrical Code (NEC) and relevant state and local codes related to Electric Vehicle Supply Equipment (EVSE).

Provide technical demonstrations and training on our products and solutions.

Respond to functional and technical elements of RFPs.
Location:
Greenville, SC.
ChargePoint is committed to fair and equitable compensation practices.





The targeted US salary range for roles at this operating level is $40,500 to $114,750. This range represents base salary and does not reflect equity, benefits or variable pay where applicable. Actual base salaries are based on several factors unique to each candidate, including but not limited to skill set, experience, certifications and specific work location.
We are committed to an inclusive and diverse team. ChargePoint is an equal opportunity employer. We do not discriminate based on race, color, ethnicity, ancestry, national origin, religion, sex, gender, gender identity, gender expression, sexual orientation, age, disability, veteran status, genetic information, marital status or any legally protected status.
If there is a match between your experiences/skills and the Company needs, we will contact you directly.
ChargePoint is an equal opportunity employer.
Applicants only - Recruiting agencies do not contact.