Principal Power Electronics Engineer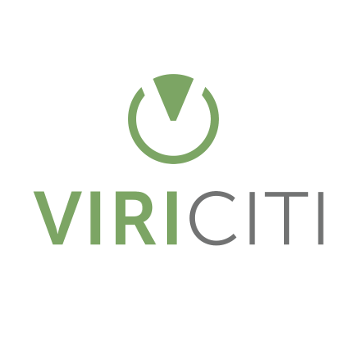 ViriCiti
Software Engineering
Campbell, CA, USA
Posted on Wednesday, May 24, 2023
About Us
With electric vehicles expected to be nearly 30% of new vehicle sales by 2025 and more than 50% by 2040, electric mobility is becoming a reality. ChargePoint (NYSE: CHPT) is at the center of this revolution, powering one of the world's leading EV charging networks and a comprehensive set of hardware, software and mobile solutions for every charging need across North America and Europe. We bring together drivers, businesses, automakers, policymakers, utilities and other stakeholders to make e-mobility a global reality.
Since our founding in 2007, ChargePoint has focused solely on making the transition to electric easy for businesses, fleets and drivers. ChargePoint offers a once-in-a-lifetime opportunity to create an all-electric future and a trillion-dollar market.
At ChargePoint, we foster a positive and productive work environment by committing to live our values of Be Courageous, Charge Together, Love our Customers, Operate with Openness, and Relentlessly Pursue Awesome. These values guide how we show up every day, align, and work together to build a brighter future for all of us.
Join the team that is building the EV charging industry and make your mark on how people and goods will get everywhere they need to go, in any context, for generations to come.
Discover what it's like to help build the fueling network of the future - check out our Engineering Blog.
Reports To
Power Electronics Manager
What You Will Be Doing
ChargePoint is looking for a creative and versatile Principal Power Electronics Engineer to help ensure that our products meet high design, development, and production quality. The role will play a key cross-functional role to drive many aspects including developing and production of high-quality power systems.
What You Will Bring to ChargePoint
Architect and design high power dc systems for consumer and commercial EV chargers.
Design and develop advanced soft switching DC/DC converters 40-100 kW, up to 1500 VDC.
Design and develop multi-level 100-200 kW, up to 1500 VDC grid tie AC/DC converters.
Responsible for all aspects of product design, including modelling, key component selection, schematic capture, PCB layout, code development, magnetics design, thermal design, regulatory and compliance considerations, DFM.
Utilize power topologies such as LLC, phase shifted full bridge, flyback, forward, multi-level converters including PFC (single phase and three phase) and associated techniques such as ZVS/ZCS.
Model power designs using analysis tools such as PLECS, Matlab and spice.
Create designs based on both off the shelf integrated circuit controllers, FPGAs / PLDs and DSP digital control using embedded software development experience.
Work effectively with cross-functional teams to resolve early (architectural) and late (lab, test & validation).
Ensure high reliability of the product under stress conditions and environments for extended periods.
Requirements
B.S. required (M.S. desired) in Engineering (electrical, computer or electronics)
10+ years of experience in bringing power electronics products to market.
Strong electrical/electronic design skills and understanding of system level engineering tradeoffs.
Experience designing AC/DC DC/DC power conversion systems.
Able to drive solutions across software, mechanical, power, and thermal boundaries to assure great results.
Magnetics design a plus.
Experience working with cross-functional teams: mechanical, software, and test.
Current knowledge of industry standards for consumer and industrial products.
Knowledge of EV charging standards a plus.
Some travel is expected.
Location
Campbell, CA
ChargePoint is committed to fair and equitable compensation practices.
The targeted US salary range for roles at this operating level is $167,500 to $226,500. This range represents base salary and does not reflect equity, benefits or variable pay where applicable. Actual base salaries are based on several factors unique to each candidate, including but not limited to skill set, experience, certifications and specific work location.
We are committed to an inclusive and diverse team. ChargePoint is an equal opportunity employer. We do not discriminate based on race, color, ethnicity, ancestry, national origin, religion, sex, gender, gender identity, gender expression, sexual orientation, age, disability, veteran status, genetic information, marital status or any legally protected status.
If there is a match between your experiences/skills and the Company needs, we will contact you directly.
ChargePoint is an equal opportunity employer.
Applicants only - Recruiting agencies do not contact.
#LI-CPMS1