Relationship Manager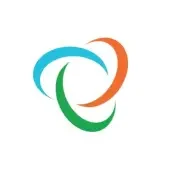 Trifacta
Customer Service, Sales & Business Development
Multiple locations
Posted on Friday, November 3, 2023
We're looking for problem solvers, innovators, and dreamers who are searching for anything but business as usual. Like us, you're a high performer who's an expert at your craft, constantly challenging the status quo. You value inclusivity and want to join a culture that empowers you to show up as your authentic self. You know that success hinges on commitment, that our differences make us stronger, and that the finish line is always sweeter when the whole team crosses together.
Overview:
The Relationship Manager is an individual contributor role working as part of Customer Success in collaboration with the Enterprise Sales organization, that will focus on managing existing named accounts and driving retention. This individual will need to show proven success in Account Management with a solid understanding of Customer Retention. The role consists of actively managing Enterprise customers' success with their current Alteryx deployment and drive retention by carefully monitoring their customer base, through proactive outreach, quarterly reviews to track against success plan, forecasting and implementing the correct renewal strategy as well as providing advice and guidance to the broader team.
Responsibilities:
Manage Large Enterprise accounts from the day they become customers through the entirety of the customer lifecycle
Run Business Reviews with customers to develop enablement plans, align on expectations and capture value to ensure the customer continues to derive success from their Alteryx deployment
Possesses strong business acumen to understand business case fundamentals, with the ability to both capture and articulate ROI to the C-Suite and internal leadership
Effectively network and expand relationships with executives and senior business sponsors to understand and execute against customer's business goals and objectives
Take ownership of customers' renewal opportunities, running business value justification meetings, navigating complex procurement processes while negotiating high contract value and timely renewals
Accurately forecast projected revenue attainment to sales management, on a weekly basis
Capture customer Business goals and objectives and execute benchmarking as a trusted advisor
Recognize and escalate difficult technical or business issues within Sales, Customer Support, and any other parts of organization, to work a solution which results in prompt sales closure and optimal customer satisfaction
Demonstrate strong product and use-case knowledge across entire Alteryx suite of products to be able to make strategic and logical customer recommendations
Take a proactive approach in growing software usage and enabling customer success through product education, new feature introduction, use-case development, account review, escalated support needs, or other interface opportunities
Drive strong alignment with Enterprise Sales team, contributing to team meetings, QBR's, and team goals
Leverage trusted advisor status with customers to identify up-sell or cross-sell opportunities within each account
Develop and execute on Account strategy alongside Enterprise sales rep to drive customer success, retention, and long-term growth and expansion
Provide thought leadership, product knowledge and topic expertise by taking an active role in the sharing of best practices for the betterment of the Renewals team
Experience and Skills
Minimum of 3 years of experience in Inside or Field sales
2+ years relative industry experience
Expertise in SaaS retention and sales process
Excellent knowledge of value driven sales
Bachelor's Degree or equivalent is preferred
Demonstrated strong strategic thinking and problem solving skills with the ability to achieve resolutions
Demonstrated ability to handle multiple tasks in an efficient and professional manner
Excellent communication skills, both written & verbal, with experience in building strong relationships with wide variety of personas such as business users, management, IT, and executive level
Demonstrated ability to take ownership by tackling problems and taking independent action
Demonstrated strong negotiation skills and ability to influence and effectively navigate objections to achieve win-win customer outcomes
Demonstrated ability to work under the pressure of a constantly changing and rapidly evolving work environment and industry
Find yourself checking a lot of these boxes but doubting whether you should apply? At Alteryx, we support a growth mindset for our associates through all stages of their careers. If you meet some of the requirements and you share our values, we encourage you to apply. As part of our ongoing commitment to a diverse, equitable, and inclusive workplace, we're invested in building teams with a wide variety of backgrounds, identities, and experiences.
Benefits & Perks:
Alteryx has amazing benefits for all Associates which can be viewed here.