Enterprise Support Engineer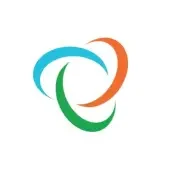 Trifacta
Other Engineering, Customer Service
Multiple locations
Posted on Friday, October 13, 2023
We're looking for problem solvers, innovators, and dreamers who are searching for anything but business as usual. Like us, you're a high performer who's an expert at your craft, constantly challenging the status quo. You value inclusivity and want to join a culture that empowers you to show up as your authentic self. You know that success hinges on commitment, that our differences make us stronger, and that the finish line is always sweeter when the whole team crosses together.
Alteryx is searching for an Enterprise Support Engineer. This position is remote-friendly, however, it is strongly preferred that candidates be based in PST.
Position Overview:
The Enterprise Support Engineer is responsible for resolving high complexity technical customer issues for enterprise deployments of our strategic customers. The role will take a bird's eye view at our Enterprise Customer's deployment situations and desired future state to deliver outcomes and solve our customer challenges. The successful outcomes require combined efforts of the Alteryx Technical Support, Engineering, Product Management, and our customer to ensure these customer's deployments are operating as planned.
Primary Responsibilities:
The successful candidate will drive the technical issues with the customer and Alteryx.

The Enterprise Support Engineer is the go-to resource for members of the Global Customer Support team for troubleshooting Enterprise customers' complex issues with the Alteryx platform. Own the delivery of the Enterprise Class Support strategic direction, guiding best practices and delivery metrics to fulfill the requirements of our largest and most strategic customers.

Drive customer discussions in resolving critical customer (reactive and proactive) issues.

Determine the key strategic customer initiatives of systemic and pervasive issues related to products and/or processes that are identified through escalations, cases, or environmental audits.

Drive necessary action plans with goals and measurements confirming the impact of the initiatives to prevent future problems, including providing immediate relief to the Support teams through training and documentation.

Provide & lead resolution teams as a Support technical focal point of Account meetings between Sales, Customer Support, Product Management, and Engineering while setting clear guidance aiming towards issue resolution.

Maintain and expand working knowledge of current Alteryx products and their business applications helping direct product roadmap and company decisions based on our largest customer use cases. Including lab setup and QA verifications.

This role requires a deep and wide knowledge of Alteryx products and services specifically within our Server and Enterprise space. A robust foundation and extensive expertise in network and environmental security is a plus.
Qualifications:
Ability to work in a challenging environment with global enterprise customers.

Ability to work collaboratively primarily with QE/Dev/Prod.

Written and verbal communication skills; including the ability to clearly articulate technical issues to both technical and non-technical audiences, and explain the impact in business terms.

Strong analytical and end-to-end problem-solving skill while multi-tasking and prioritizing getting successful closure on behalf of the customer.

Ability to work in a fast-paced, challenging environment with global customers.

Ability to collaborate effectively with people at all levels, including experience in maintaining relationships with technical and executive customer roles.

Capable of crafting clear issue/opportunity summaries to be consumed by other teams and executives.

Coach/Mentor CSEs and Sr CSEs on technical skills/Internally recognized as a premier technical, industry, or product specialist.

Fosters a collaborative and learning-conducive environment within and across teams.

A "do whatever it takes" customer-first attitude and willingness to go above and beyond to ensure customer success.
An Expert in Global Enterprise customers streamlining the ability to rapidly address concerns before they are raised.

Applies a broad perspective to provide innovative solutions to a variety of complex issues.

Novel solutions are imaginative, thorough, practicable, and consistent with business area objectives.

Anticipates technical training needs per upcoming new features based on new technology/skill set.

Desire to see others grow and develop their technical knowledge.

Identify and provide feedback on product and services improvements.

Continued education and technical aptitude.
Identify knowledge gaps to; plan, develop, and deliver troubleshooting education to all of Alteryx.
Required Skills:
Experience in Escalations Engineer, Technical Account Management, Engineering Management, Customer Support Management, Program/Project Management, or similar roles desired.

5+ years of experience in customer-facing support and troubleshooting.

BA/BS in computer science or equivalent.
Valued Skills:
Experience in Support, Escalations Engineer, Technical Account Management, Engineering Management, Customer Support Management, Program/Project Management, or similar roles desired.

Alteryx Core and Alteryx Advanced Certification.

Knowledgeable in Server area of the Alteryx Platform.

5+ years experience in customer-facing support and troubleshooting the Alteryx Platform and/or with demonstrated in-depth knowledge and expertise of an Alteryx Product or an Alteryx functional area not limited to: Server, Gallery, Database Connectivity, Designer, Promote, Predictive Analytics, Spatial, Connect, Connectors.

Knowledge in a specific area of the Alteryx Platform.
Compensation:
Alteryx is committed to fair, equitable, and transparent compensation. Final compensation will be determined by various factors such as your relevant work experience, education, certifications, skills, and geographic location.
The salary range for this role in Southern California, Colorado, Washington, Rhode Island, New York, and Northern California is $103,300 – 175,600.
In addition, you may be eligible for additional compensation, such as a bonus and stock grants. Employees may also be eligible for a wide range of other benefits, including medical, retirement, financial, wellness, time off, employee discounts, and others.
Interested? Learn more and apply today at alteryx.com/careers!
#LI-EM1
#LI-REMOTE
Find yourself checking a lot of these boxes but doubting whether you should apply? At Alteryx, we support a growth mindset for our associates through all stages of their careers. If you meet some of the requirements and you share our values, we encourage you to apply. As part of our ongoing commitment to a diverse, equitable, and inclusive workplace, we're invested in building teams with a wide variety of backgrounds, identities, and experiences.
Benefits & Perks:
Alteryx has amazing benefits for all Associates which can be viewed here.