ServiceNow Business Systems Analyst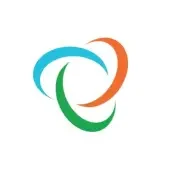 Trifacta
IT
Multiple locations
Posted on Thursday, September 28, 2023
We're looking for problem solvers, innovators, and dreamers who are searching for anything but business as usual. Like us, you're a high performer who's an expert at your craft, constantly challenging the status quo. You value inclusivity and want to join a culture that empowers you to show up as your authentic self. You know that success hinges on commitment, that our differences make us stronger, and that the finish line is always sweeter when the whole team crosses together.
Overview: We are in search of an experienced ServiceNow Business Systems Analyst to join our dynamic Enterprise Applications Team. As a critical member of our team, you will be responsible for managing requirements specific to ServiceNow systems and integrations, ensuring seamless operations within our core application platforms.
Responsibilities:
Oversee requirements for ServiceNow systems and integrations with other core application platforms.

Proactively manage changes in project scope, identifying potential risks and devising effective contingency plans.

Solicit, analyze, evaluate, and comprehensively document business stakeholder requirements specific to ServiceNow functionalities.

Identify technical dependencies and recommend innovative solutions that align with ServiceNow and business needs.

Contribute to the creation of business application functional/technical specifications for ServiceNow.

Ensure documentation of system changes and secure approvals for SOX compliance related to ServiceNow.

Coordinate and lead project meetings, ensuring transparent communication and distributing comprehensive meeting notes for ServiceNow-related projects.

Develop user test cases and facilitate user acceptance testing/sign-off specific to ServiceNow functionalities.

Cultivate and deliver standard operating procedures for business application deployments with a focus on ServiceNow.

Foster extensive and effective communication with managers and end-users during change management processes, particularly pertaining to ServiceNow.

Serve as a liaison between business stakeholders and technology implementation teams, ensuring seamless collaboration with a focus on ServiceNow.

Administer day-to-day operations of the ServiceNow platform, ensuring its optimal performance.

Uphold the integrity of the ServiceNow platform across production and non-production instances, prioritizing ServiceNow functionality.

Execute installation and testing of updates and new releases specific to ServiceNow.

Provide ServiceNow configuration and customization assistance, encompassing form tailoring, workflow administration, report setup, data imports, LDAP integration, custom scripting, and third-party software integrations, with a ServiceNow focus.

Design and configure new applications and modules within the ServiceNow environment.

Aid in troubleshooting patch/release management issues within the ServiceNow framework.

Support the translation of business requirements into technical specifications, particularly for ServiceNow projects.

Implement new functionality within the ServiceNow platform, including UI forms, fields, notifications, workflows, and JavaScript server/client code.

Construct reports, gauges, and home pages within the ServiceNow environment to enhance operational efficiency.

Monitor and maintain Service Level Agreements (SLA) workflows within the ServiceNow framework.

Develop, monitor, modify, and publish service catalog workflows with approvals, focusing on ServiceNow.
Qualifications:
Bachelor's degree in information systems, or related software field preferred.

Minimum 1-3 years of relevant experience.

Proven expertise in internal IT managed systems, with a focus on ServiceNow.

Demonstrated project management and leadership skills, particularly within ServiceNow projects.

Strong business acumen to collaborate effectively across functional business operation stakeholders, with a focus on ServiceNow functionalities.

Extensive change management experience among executives, managers, and end users, particularly within ServiceNow-related projects.

Proficient in documenting business system project requirements, with a ServiceNow focus.

Experience in business system integration projects, specifically involving ServiceNow, is highly desirable.

Prior experience in high-tech or SaaS company operations, with a focus on ServiceNow functionalities, is a plus.

Excellent written and verbal communication skills, with a focus on articulating ServiceNow-related concepts effectively.

Outstanding interpersonal skills with a demonstrated ability to lead cross-functional teams.

Knowledge of ITIL Methodologies, with a ServiceNow focus.

Foundation skills in Java, JavaScript, Web Services, AJAX, and XML, particularly in the context of ServiceNow.
Compensation:​
Alteryx is committed to fair, equitable, and transparent compensation. Final compensation will be determined by various factors such as your relevant work experience, education, certifications, skills, and geographic location.
The salary range for this role in Southern California, Colorado, Washington, and Rhode Island is $ 91,500-$151,000.
The salary range for this role in New York City and Northern California is $ 99,800-$164,7000.
In addition, you may be eligible for additional compensation, such as a bonus and stock grants. Employees may also be eligible for a wide range of other benefits, including me
#LI-REMOTE
#LI-NT
Find yourself checking a lot of these boxes but doubting whether you should apply? At Alteryx, we support a growth mindset for our associates through all stages of their careers. If you meet some of the requirements and you share our values, we encourage you to apply. As part of our ongoing commitment to a diverse, equitable, and inclusive workplace, we're invested in building teams with a wide variety of backgrounds, identities, and experiences.
Benefits & Perks:
Alteryx has amazing benefits for all Associates which can be viewed here.