Senior Data Scientist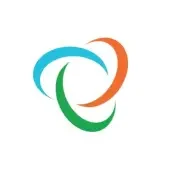 Trifacta
Data Science
Multiple locations
Posted on Friday, September 22, 2023
We're looking for problem solvers, innovators, and dreamers who are searching for anything but business as usual. Like us, you're a high performer who's an expert at your craft, constantly challenging the status quo. You value inclusivity and want to join a culture that empowers you to show up as your authentic self. You know that success hinges on commitment, that our differences make us stronger, and that the finish line is always sweeter when the whole team crosses together.
Alteryx is searching for a Senior Data Scientist. This position is remote-friendly.
Position Overview:
As a Senior Data Scientist, you will be responsible for delivering turnkey data science product solutions for our customers. This requires a mix of inspiring and achieving through others as well as contributing where needed to push things past the finish line.

An ideal candidate has a proven track record of delivering data science projects, strong analytic capabilities, and an agile mindset. You will help grow the team and transform how data science will be delivered at Alteryx.
Responsibilities:
Applies knowledge of machine learning, deep learning methods, generative AI, large language models, computer programming, statistics, econometrics, operations research, data engineering, simulation techniques, and advanced mathematics at the MS and Ph.D. level to simplify machine learning techniques into actional steps that are understandable by business analysts, pose meaningful business questions, and make valuable discoveries that lead to prototype development, full scale product deployment, and improvements with existing products.

Develops and codes software programs, models, algorithms, and automated processes to cleanse, integrate and evaluate datasets from multiple sources.

Develops and evaluates advanced algorithms, including descriptive, measurement, predictive, optimization and prescriptive models that lead to potential new products or solutions.

Helps usher large-scale product implementations from inception to post-rollout support.

Knowledge of models, methods, processes, and systems to analyze unstructured/structured datasets to generate actionable insights and solutions for internal and external partners.

Knowledge of machine learning development tools such as R, Python, SQL, C#, Java, C++, Matlab, Microsoft Suite of Products (Visual Studio, Azure, MS SQL Server, Dynamics, Office), AWS, Adobe Analytics, and/or a range of data infrastructure/engineering tools.

Aligns with product, sales, and customer service teams to identify and implement product innovation ideas.

Recognized subject matter expert with specialized knowledge in the function.

Coaches, reviews, and delegates work to lower-level professionals.

Influences others regarding policies, practices, and procedures.

Enhanced level understanding of the department and the role that is plays in supporting the organization.

Seeks new ways to improve department and function within the company.

Regularly provides insight into complex issues and for complex department questions.
Requirements:
Minimum 5 years functional experience including a minimum of 3 years position specific experience.

May possess four-year college degree (or additional relevant experience in a related field).

Demonstrated experience in machine learning, deep learning, large language models, reinforcement learning, and/or generative AI.

Provides solutions to a variety of advanced complex technical projects or business issues requiring state of the art technical or industry knowledge.

Advanced understanding and wide application of advanced technical principles, theories, and concepts in a machine learning-related field.

Demonstrated ability to learn fast.

Demonstrated ability to work with other teams such as UI/UX, Product Management, and Customer Service to deliver awesome products to our customers and incorporate their feedback to make our products even more awesome.
Compensation:​
Alteryx is committed to fair, equitable, and transparent compensation. Final compensation will be determined by various factors such as your relevant work experience, education, certifications, skills, and geographic location.
The salary range for this role in Southern California, Colorado, Washington, and Rhode Island is $118,700-$201,800.
The salary range for this role in New York City and Northern California is $129,500-$220,200.
In addition, you may be eligible for additional compensation, such as a bonus and stock grants. Employees may also be eligible for a wide range of other benefits, including medical, retirement, financial, wellness, time off, employee discounts, and others.
#LI-REMOTE
#LI-NT
Find yourself checking a lot of these boxes but doubting whether you should apply? At Alteryx, we support a growth mindset for our associates through all stages of their careers. If you meet some of the requirements and you share our values, we encourage you to apply. As part of our ongoing commitment to a diverse, equitable, and inclusive workplace, we're invested in building teams with a wide variety of backgrounds, identities, and experiences.
Benefits & Perks:
Alteryx has amazing benefits for all Associates which can be viewed here.