Sr. DevOps Engineer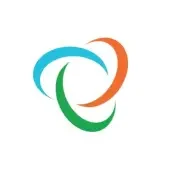 Trifacta
Software Engineering
Multiple locations
Posted on Friday, September 22, 2023
We're looking for problem solvers, innovators, and dreamers who are searching for anything but business as usual. Like us, you're a high performer who's an expert at your craft, constantly challenging the status quo. You value inclusivity and want to join a culture that empowers you to show up as your authentic self. You know that success hinges on commitment, that our differences make us stronger, and that the finish line is always sweeter when the whole team crosses together.
About Alteryx Advanced Analytics Organization
The Alteryx Advanced Analytics organization brings state of the art Artificial Intelligence (AI) technology to our customers in a no-code solution. Our owns existing products including, Alteryx Intelligence Suite, and Alteryx Machine Learning and is building new products. The group combines the excitement of a fast-paced, innovative startup with the resources, market penetration, and wisdom of a data analytics market leader. Our goal is to turbo-charge analytics tools of the Alteryx Platform and enable anyone to solve dynamic problems. We are working on high-impact, high-visibility projects, and we're looking for new teammates to help us build the best set of Analytics products in the market.
Overview
We are building a new generation of Machine Learning platform and need excellent software engineers to help us. We are seeking a hands-on engineer that can lead a team in building the infrastructure and tools needed for speedy and repeatable deployment of our applications to multiple cloud services. An ideal candidate will have experience building infrastructure as code for CI/CD and monitoring of those deployments using Datadog, ArgoCD, Kubernetes, and the like. We are a startup-oriented organization, and the best candidates will bring a very iterative and resourceful mindset to the table.
Responsibilities
Design, develop utilize deployment automation across the Alteryx Machine Learning teams

Provide feedback, coaching, mentoring for fellow engineers

Leverage feedback loops to continually iterate and improve on your team's outputs over time

Extend and improve the cloud application management platform

Extend and improve monitoring, alerting and response time for cluster operations
Requirements
5+ years of web infrastructure/automation experience (Helm, Kubernetes, or equivalent)

Experience with Microsoft Azure, Google Cloud Platform (GCP) and AWS

Experience with automated CI/CD platforms such as ArgoCD, Gitlab, CircleCI, etc.

Demonstrated track record of successfully shipping and monitoring cloud-based products

Experience in mentoring and growing the skills of other engineers on the team

Experience in cloud and docker based infrastructure and architecture
Bonus
EKS, GKE and AKS Kubernetes Cluster experience

Distributed and/or asynchronous platforms such as Kafka, RabbitMQ, or Kinesis experience

Application Security experience

Experience in both Multi and Single tenant deployments

Open-source contribution history
Compensation:​
Alteryx is committed to fair, equitable, and transparent compensation. Final compensation will be determined by various factors such as your relevant work experience, education, certifications, skills, and geographic location.
The salary range for this role in Southern California, Colorado, Washington, and Rhode Island is $118,700-$201,800.
The salary range for this role in New York City and Northern California is $129,500-$220,200.
In addition, you may be eligible for additional compensation, such as a bonus and stock grants. Employees may also be eligible for a wide range of other benefits, including me
#LI-REMOTE
#LI-NT
Find yourself checking a lot of these boxes but doubting whether you should apply? At Alteryx, we support a growth mindset for our associates through all stages of their careers. If you meet some of the requirements and you share our values, we encourage you to apply. As part of our ongoing commitment to a diverse, equitable, and inclusive workplace, we're invested in building teams with a wide variety of backgrounds, identities, and experiences.
Benefits & Perks:
Alteryx has amazing benefits for all Associates which can be viewed here.