Technical Account Manager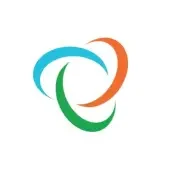 Trifacta
IT, Sales & Business Development
Multiple locations
Posted on Saturday, September 16, 2023
We're looking for problem solvers, innovators, and dreamers who are searching for anything but business as usual. Like us, you're a high performer who's an expert at your craft, constantly challenging the status quo. You value inclusivity and want to join a culture that empowers you to show up as your authentic self. You know that success hinges on commitment, that our differences make us stronger, and that the finish line is always sweeter when the whole team crosses together.
Alteryx is searching for a Technical Account Manager. This position is remote-friendly.
Position Overview:
Responsible for planning and overseeing enterprise-level support and service activities for company products and services for a designated client or group of clients. Ensures quality service and operational performance within the parameters of program and delivery standards. Develops client relationship and understanding of client business and product installations to identify service needs, plan service delivery and drive use of proactive service and support mechanisms to reduce client downtime and support costs.
Primary Responsibilities:
Acts as single point of client contact to coordinate resolution of service incidents and escalation of technical issues.

Collaborates with sales and support groups to demonstrate value of support offering to client and identify opportunities for expanded support business.

Works independently with limited supervision.

May manage projects/processes.

Coaches and reviews the work of lower-level professionals.

Problems faced are difficult and often complex.

Influences others regarding policies, practices, and procedures.

Ability to make significant contribution to processes and systems.

Provides solutions to a variety of complex technical and business matters.

Will champion significant projects, programs and business initiatives using demonstrated creativity and ingenuity.

May assist more junior staff members with aspects of their job.
Incumbents provide a leadership role for the work group through knowledge in his/her area of specialization.

Generally free to determine work priorities based on general direction from managers.
Has functional knowledge of the technical information needed in the department. Understand the dependencies between stakeholders or departments.

Regular provides insight into streamlining processes, recommends enhancement, and troubleshoot unusual or complex issues for the department.

Has strong technical knowledge.

Provides guidance to junior staff members.

Specialist in technical or business skills.

Individuals with a customer focus have developed the acumen to cultivate and develop lasting customer relations.

Travel requirements up to 20%.
Qualifications:
Bachelor's degree in computer science or a related field.

3+ years of experience in a technical support or escalations role.

3+ years of experience in a customer/multi-persona facing role.

Proficient in clear and impactful communication, both written and verbal, adept at engaging with diverse business personas, including C-Suite executives, Directors, and Line-of-Business leaders.

Skilled in maintaining relationships with technical and executive customer roles.

Minimum 5 years functional experience including a minimum of 3 years specific experience.

Understanding of server architecture and operations.

Ability to work independently and as part of a highly collaborative team.

Ability to learn quickly and adapt to new technologies.

Proficient in diagnosing complex technical issues through systematic problem-solving, analytical thinking and relative tools.

Skilled in navigating challenging discussions with empathy and diplomacy, fostering understanding and maintaining positive relationships even during tough conversations.
Valued Skills:
Virtualization platform knowledge – VMware, AWS, Azure, Google.

Possesses a robust foundation/extensive expertise in network and environmental security.

DBA Skills/Metadata management.

Strong knowledge of Windows Server and administration.

Alteryx Server deployment and configuration.

Alteryx Designer workflow construction and optimization.

Experience with traditional RDBMS databases and/or NoSQL databases.

C++, Python, or other procedural languages.
Compensation:
Alteryx is committed to fair, equitable, and transparent compensation. Final compensation will be determined by various factors such as your relevant work experience, education, certifications, skills, and geographic location.
The salary range for this role in Southern California, Colorado, Washington, and Rhode Island is $91,500 - $151,000.
The salary range for this role in New York City and Northern California is $99,800 - $164,700.
In addition, you may be eligible for additional compensation, such as a bonus and stock grants. Employees may also be eligible for a wide range of other benefits, including medical, retirement, financial, wellness, time off, employee discounts, and others.
Interested? Learn more and apply today at alteryx.com/careers!
#LI-EM1
#LI-REMOTE
Find yourself checking a lot of these boxes but doubting whether you should apply? At Alteryx, we support a growth mindset for our associates through all stages of their careers. If you meet some of the requirements and you share our values, we encourage you to apply. As part of our ongoing commitment to a diverse, equitable, and inclusive workplace, we're invested in building teams with a wide variety of backgrounds, identities, and experiences.
Benefits & Perks:
Alteryx has amazing benefits for all Associates which can be viewed here.