Sr. Cloud Consultant (Professional Services)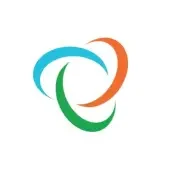 Trifacta
Sales & Business Development
McLean, VA, USA · Indianapolis, IN, USA · Chicago, IL, USA · Atlanta, GA, USA · Orlando, FL, USA · Washington, DC, USA · Charleston, SC, USA · Dover, DE, USA · Newport, RI, USA · Pittsburgh, PA, USA · Sacramento, CA, USA · Oklahoma City, OK, USA · Tucson, AZ, USA · Albany, NY, USA · Huntsville, AL, USA · Albuquerque, NM, USA · Jersey City, NJ, USA · Las Vegas, NV, USA · Omaha, NE, USA · New York, NY, USA · St. Louis, MO, USA · Jackson, MS, USA · Boston, MA, USA · Philadelphia, PA, USA · New Orleans, LA, USA · Remote
Posted on Tuesday, August 22, 2023
We're looking for problem solvers, innovators, and dreamers who are searching for anything but business as usual. Like us, you're a high performer who's an expert at your craft, constantly challenging the status quo. You value inclusivity and want to join a culture that empowers you to show up as your authentic self. You know that success hinges on commitment, that our differences make us stronger, and that the finish line is always sweeter when the whole team crosses together.
Alteryx is searching for a Senior Technical Consultant This position is remote-friendly.
Position Overview:
Alteryx Senior Technical Consultants drive value throughout Alteryx and with our customers by effectively consulting and guiding using knowledge of software deployment and integration processes and technical skills.
As part of the Professional Services Consulting team you will be responsible for delivering services for Alteryx products, including installations, configurations, assisting with migrations from on-premises to cloud, sizing and workflow optimizations. You will be making our customers successful when they purchase professional services. With your expertise and knowledge, you will be a trusted technical advisor to our customers!
Primary Responsibilities:
Support and architect enterprise-scale solutions utilizing emerging platforms and technologies.

Design, guide and implement the optimal state for data and analytical architectures for customer scenarios, including Cloud and server sizing support, strategies for achieving high availability, resiliency, and disaster recovery.

Provide recommended best practices on architecture, deployment, and tech stack integration.

Works proactively with Technical Consultants, Analytics Consultants, and Resident Consultants to strategize on projects, cross-training and knowledge transfer.

Engage with Alteryx customers as a knowledgeable Consultant.

Advise customers with integration of Alteryx in their Cloud, On Prem or Hybrid ecosystems

Travel requirements up to 30%.
Preferred Qualifications:
5+ years of experience in a customer facing role, such as consulting or technical support.

Proficient in Cloud resources and platforms, such as AWS, Azure, Google and VMware.

Strong knowledge of Windows Server or Linux.

Knowledge of data & analytic technologies and software architecture.

Ability to have deep conversations with the customer Enterprise Architect to define solutions in their enterprise.

Experience with software and hardware installation and configuration.

Superior problem solving, organizational, decision-making written, oral, and interpersonal skills.

Exceptional ability to listen, assess and document information from client.

Troubleshooting techniques for parsing and dissecting log files.

Experience with traditional RDBMS databases, NoSQL databases, and Hadoop

Prior experience with procedural languages, including Unix scripting, Java, C++, Python

Experience with System Security, including Networking, LDAP and Active Directory.
Nice To Have Qualifications:
Knowledgeable of machine learning techniques and environments, including industry leaders such as Python, R, and Spark.

Knowledge of statistical analysis, data structures, model training, scoring.

Knowledgeable of emerging technology architectures built on containers and microservices and orchestrated by Kubernetes and Virtualization, such as VMWare.
Compensation:
Alteryx is committed to fair, equitable, and transparent compensation. Final compensation will be determined by various factors such as your relevant work experience, education, certifications, skills, and geographic location.
The salary range for this role in Southern California, Colorado, Washington, and Rhode Island is $103,300 - $175,600.
The salary range for this role in New York City and Northern California is $112,600 - $191,400.
In addition, you may be eligible for additional compensation, such as a bonus and stock grants. Employees may also be eligible for a wide range of other benefits, including medical, retirement, financial, wellness, time off, employee discounts, and others.
Interested? Learn more and apply today at alteryx.com/careers!
#LI-EM1
#LI-REMOTE
Find yourself checking a lot of these boxes but doubting whether you should apply? At Alteryx, we support a growth mindset for our associates through all stages of their careers. If you meet some of the requirements and you share our values, we encourage you to apply. As part of our ongoing commitment to a diverse, equitable, and inclusive workplace, we're invested in building teams with a wide variety of backgrounds, identities, and experiences.
Benefits & Perks:
Alteryx has amazing benefits for all Associates which can be viewed here.