Director of Product R&D (Cement and Concrete Materials)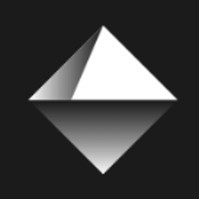 Sublime Systems
Product
Somerville, MA, USA
Posted on Tuesday, November 21, 2023
Background & Overview
Sublime Systems is a technology company commercializing affordable, ultra low-carbon cement that can be used in virtually any application under existing standards. Sublime's breakthrough process replaces the industry's legacy fossil fuel-fired kilns with an electrochemical system that operates at ambient temperature and eliminates the use of fossil fuel and limestone, resulting in a zero-carbon, low-embodied energy cement. This technology has the potential to drive gigaton-scale reductions in an industry responsible for 8 percent of global emissions. Sublime is backed by mission-aligned investors, including The Engine, Prime Impact Fund, Energy Impact Partners, and Lowercarbon Capital. We are building a diverse and collaborative team of folks who are "amped about cement" (pun intended), who share our values of excellence, creativity, and teamwork, and our motivation to create a better world.
Position Overview
Sublime Systems seeks a Director of Product R&D to drive to the development of our decarbonized cement and supplementary cementitious materials (SCMs). The Director will be responsible for setting technical priorities and research strategy, planning and prioritizing research efforts, supervising and mentoring a team of more than 10 researchers, providing expert guidance on difficult technical challenges, presenting results to internal and external stakeholders, and driving our efforts to meet aggressive technical milestones. This individual will be a people leader, project manager, and key intellectual contributor to our efforts to validate and optimize the performance of our cement and SCMs in concrete. The Director will report to the VP of R&D and will work closely with the company's leadership to make a large impact on Sublime's technology and business. This is an exciting opportunity to combat global climate change by transforming how the world makes cement.
This is a full-time permanent in-person position in Somerville, MA, with flexibility to occasionally work from home depending on team and project needs.
Responsibilities include:
●
Identifying R&D priorities and developing plans to accomplish these goals
●
Supervising and mentoring Sublime Systems' cement materials research team
●
Ensuring that time and resources are used efficiently to consistently deliver results
●
Leading the development of Sublime's technology through deep knowledge of cement and concrete properties and performance, along with connections to industry experts
●
Conceiving and implementing innovative strategies to improve cement performance
●
Presenting results to internal and external stakeholders
●
Writing white papers, reports, grant applications, and patent applications
●
Recruiting, hiring, and developing excellent R&D personnel
●
Championing safety, especially in the development of experimental processes
●
Helping to develop a supportive, innovative, and dynamic company culture
Knowledge and Skill Requirements
The Director of Product R&D will be a senior leader on Sublime Systems' technical team. This individual must be comfortable getting hands-on in the laboratory to provide instruction and guidance to the team but will spend most of their time on research strategy, planning and prioritization, intellectual leadership, and results communication. Ideal candidates will have extensive skills and experience in technical leadership and will be organized, innovative, results-driven, ambitious, excellent managers.
●
Ph.D. in civil engineering, materials science, materials chemistry, or a related field, plus 8 or more years of relevant work experience, OR
●
B.S. or M.S. in civil engineering, materials science, materials chemistry, or a related field, plus 12 or more years of relevant work experience.
●
Government or industrial research and/or product development experience in cement, SCMs, concrete, admixtures, or related materials.
●
Demonstrated excellence in leading and managing a dynamic R&D team, showcasing measurable achievements such as the successful development of innovative technologies, materials, or products, as well as the ability to motivate, develop, and delegate to team members.
●
Expert knowledge of cement and concrete materials chemistry, including reaction mechanisms and material structure-property-function relationships.
●
Deep knowledge of the cement and concrete construction materials industry.
●
Extensive knowledge of ASTM and ACI standards relevant to cement and concrete materials. Participation in relevant committees is highly preferred.
●
Superior presentation and communication skills, both written and verbal. Experience writing grant and patent applications is highly preferred.
●
Excellent interpersonal skills required to develop and maintain effective working relationships with all team members.
●
Ability to pay close attention to detail, focusing on accuracy and quality without losing sight of the bigger picture.
●
Balance, perspective, and a good sense of humor.
Sublime Systems is proud to be an Equal Opportunity Employer
All qualified applicants will receive consideration for employment without regard to race, color, religion, sex, national origin, disability, protected veteran status, or any other characteristic protected by law.
Research suggests that qualified people from historically marginalized groups may self-select out of opportunities if they don't meet 100% of the job requirements. We encourage individuals who believe they have the skills necessary to thrive to apply for this role.
Your Right to Work
In compliance with federal law, all persons hired will be required to verify identity and eligibility to work in the United States and to complete the required employment eligibility verification document form upon hire.