Senior Accountant / Accounting Manager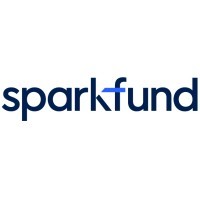 Sparkfund
Accounting & Finance
Posted on Friday, November 10, 2023
About Sparkfund
Sparkfund is an energy technology platform company based in Washington, D.C. built to enable leading brands to deliver new offers to their customers across resilience, decarbonization & electrification. Our partners use our platform to capture new growth in the energy services market, differentiate their existing end-customer offerings, increase the lifetime value of customer relationships, and more efficiently manage capital structuring, risk appetite, and ongoing servicing. We deliver solutions through a flexible range of commercial structures, from fully managed subscriptions, where we handle everything from installation to ongoing maintenance and repairs, to simple installations for customers who prefer to manage systems themselves, to the monitoring of existing equipment for fault detection and replacement recommendations.
We enable our customers to focus on their core businesses. Sparkfund's mission is to combat climate change through healthier buildings and transportation. We strive to create positive change by deploying solutions that are good for business and good for the planet. We're building a diverse and collaborative culture to help us achieve all of that.
Position Summary
Sparkfund is hiring a Senior Accountant to join our Finance team. Reporting to the Controller, this person will be responsible for the treasury operations of our energy infrastructure portfolio, fund accounting for our project operating companies, servicing of our lending facilities, operational accounting for our construction management business, and various other reporting and analytical functions to support our rapidly growing business.
Location
This position can be based remotely anywhere within the continental US, but preference will be given to applicants based in the Washington, DC metro area.
Key Responsibilities
Execute core servicing duties for energy infrastructure subscription portfolio, including collection and reconciliation of customer payments, deployment of project investments, scheduling of recurring maintenance fees, remittance of sales and property taxes, and customer invoicing

Prepare monthly GAAP financial statements and related supporting schedules for several project-owning fund entities, and provide timely analysis of recent performance and trends

Serve as primary contact for third party portfolio servicing company, including daily reconciliation of customer payments, booking of new projects, and management of project tax obligations

Manage milestone invoicing and revenue recognition for construction projects across multiple technologies and contract structures

Support accounts payable function through vendor management and invoice processing, as well as corporate credit card reporting for non-payroll operating expenses

Facilitate annual financial statement audit and periodic lender compliance audits through preparation of various schedules and reports

Provide timely and accurate reporting to the Asset Management team regarding customer payment issues, and manage initial communications with delinquent customers

Compile treasury and financial reporting packages for inclusion in Executive and Board materials, and assist the FP&A function with variance analysis, portfolio trends, projections, and budget recommendations

Research accounting guidance, business registration requirements, and various ad hoc tax and insurance matters
Required Skills & Qualifications
Bachelor's degree in accounting, finance, or related field

5-7 years of relevant accounting and financial reporting experience in the financial services industry (public accounting audit/assurance experience strongly preferred)

Active CPA license and intent to maintain the certification

Working knowledge of US GAAP and financial reporting requirements, including ability to apply relevant principles to Company transactions and willingness to research technical topics

High level understanding of inherent financial reporting risks and the related internal controls

Ruthless attention to detail and commitment to the highest standard of reporting accuracy

High degree of initiative and independence, with an eagerness to recommend and implement constant process improvement

Ability to manage multiple tasks and projects simultaneously, while maintaining flexibility for ad hoc, high priority deliverables

Commitment to understanding how recurring tasks impact the broader picture of the Finance team's goals and the Company's commercial strategy
Preferred Skills & Qualifications
Experience at a Big 4 or other national public accounting firm

Experience with NetSuite
Benefits
Competitive compensation and stock option plans - we believe in shared ownership.
Comprehensive benefits package including medical, vision, and dental insurance; pre-tax commuter benefits; disability and life insurance.
Flexible vacation policy that encourages ~4 weeks of paid time off.
We honor all of the federal holiday, and believe in a long weekend. Sparkfund is closed every Friday before a Monday holiday as well.
8 weeks gender-neutral paid leave for caregivers when they have a new addition to their families and an additional 4 weeks of paid leave for birthing parents.
A one-time, work-from-home stipend to help cover any equipment, hardware, etc. you need to set up your remote office.
We Want You To Know
You can be a great candidate even if you don't fit everything we've described above. You can also have important skills we haven't thought of. If that's you, don't hesitate to apply and tell us about yourself. We are dedicated to environmental stewardship, and recognize we need diverse perspectives to successfully tackle this massive challenge. To change the world, we must first change ourselves, which is why Sparkfund has created a space that sources viewpoints from people who look and think differently.
We are committed to diversity and building an equitable and inclusive environment for people of all backgrounds and experiences, and we're taking steps to meet that commitment.
We especially encourage members of traditionally underrepresented communities to apply, including women, people of color, LGBTQ+ people, veterans, and people with disabilities.