Sr. Manager, Content & Marketing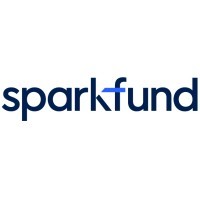 Sparkfund
Marketing & Communications
Remote
Posted on Tuesday, September 19, 2023
About Sparkfund
Sparkfund is an energy technology platform company based in Washington, D.C. built to enable leading brands to deliver new offers to their customers across resilience, decarbonization & electrification. Our partners use our platform to capture new growth in the energy services market, differentiate their existing end-customer offerings, increase the lifetime value of customer relationships, and more efficiently manage capital structuring, risk appetite, and ongoing servicing. We deliver solutions through a flexible range of commercial structures, from fully managed subscriptions, where we handle everything from installation to ongoing maintenance and repairs, to simple installations for customers who prefer to manage systems themselves, to the monitoring of existing equipment for fault detection and replacement recommendations.
We enable our customers to focus on their core businesses. Sparkfund's mission is to combat climate change through healthier buildings and transportation. We strive to create positive change by deploying solutions that are good for business and good for the planet. We're building a diverse and collaborative culture to help us achieve all of that.
Position Summary
As we pursue our mission to combat climate change through healthier buildings, we seek a key contributor to the Creative Services team at Sparkfund as a Senior Manager, Content and Marketing.
The Senior Manager, Content and Marketing is ready to make a big impact on a small team and wants to be part of an evolving organization. This position requires a self-motivated, influential and high-performing individual who helps design and implement content, web, and marketing strategies across programs, products and services areas, and other end-to-end initiatives. This position will report to the Director, Brand Strategy and Marketing and will work in partnership with multiple disciplines across a highly matrixed organization and will collaborate with teams to drive business results and deliver best-in-class collateral. This is an exciting, fast-paced position in the booming clean energy industry with the opportunity to work on the full breadth of marketing and campaign activities at one time.
In partnership with the Director, Brand & Marketing, this position will determine campaign goals, KPIs, and company-wide collateral needs. As a seasoned writer, editor, and marketer, the Senior Manager, Content and Marketing is skilled at providing fair and constructive feedback to the team, leveraging expertise to help us all improve our skills and develop team processes. The role will work with teams across the organization to plan, manage, execute, and collaborate on a wide range of deliverables, including product and program collateral (one-pagers, product explainers, training and sales decks, case studies), website strategy (SEO, web copy, editorial calendar, landing pages), press releases, branded and owned content, social and digital content, etc.
Key Responsibilities
Collateral Development
Develop content and marketing material. Owning the end-to-end process, including SME interviews, research, outlining, writing, and editing.

Drive the collateral development process, including managing milestones and ensuring client ready deliverables.

Provide expert editorial feedback, including copy edits.

Contribute to the brand style guide and design systems for products, programs, and service offerings.

Write with a consistent and compelling voice and tone across complex product and business topics.

Coordinate different stakeholders with varied perspectives to develop necessary program and product collateral, contributing suggestions and acting as a resource to help team members deliver best-in-class material.

Demonstrate an advanced understanding of integrated marketing programs and apply those strategies across internal and external campaigns.
Website Content Management
Own website strategy and development, including processes, editorial calendars, web copy, content, landing pages, SEO strategy, etc., to turn it into an asset for the company.

Partner with the Director of Brand Strategy and Marketing, agencies, and internal teams to ensure the website is a key component of the rebrand launch, and go-to-market, marketing campaigns, thought leadership, communications, and broader digital strategies.

Develop KPIs, and regularly report on successes, areas for improvement, leads, and user engagement.
Process and System Design Support
Identifies and uses scalable frameworks (e.g., matrixes and other structured documentation) to solve structural problems with program, product, and marketing content.

Contribute to the design of content solutions to improve systems, overcome technical constraints, and reduce content debt.

Think holistically to identify opportunities for the Creative Services team around policies/ processes to increase efficiency across organizational boundaries.

Leverage frameworks, modularity, localization, reuse, and related concepts to execute content and marketing at that scale.
Messaging and Value Prop Support
Communicate compelling rationale and narratives to team and stakeholders. Actively seeks diverse feedback on work and anticipates feedback to address it proactively.

Tailor communications (content focus, style, format, etc.) for different audiences as appropriate.

Build an understanding of current business processes, objectives, and challenges to suggest solutions and improvements.

Collaborate with the Brand & Marketing Director to identify high-impact opportunities using a combination of data analysis, user research, competitive analysis, gap analyses, benchmarking, and content audits.
Required Skills & Qualifications
At least five years of professional experience.

Experience project managing integrated marketing campaigns, product marketing collateral, website strategy and web content management, preferably in the clean energy industry.

Demonstrates strong listening and information-gathering skills for defining deliverables, needs, and outcomes.

Experience supporting cross-organizational teams to help meet or exceed pipeline and revenue goals.

Demonstrated skills in positioning and differentiating products and services.

Proficient in Google Suite applications, CRM and web content management.

Experience with marketing analytics, social media platforms, and other web tools.

A skilled verbal and written communicator with a high degree of empathy.

Possess strong analytical and problem-solving skills, with a keen eye for detail.

Excited to learn new things, curious about the world, and, above all, a critical thinker.
Preferred Skills & Qualifications
Ideal candidate has energy industry experience. If the candidate does not have the experience, the expectation is they will take a proactive approach to immerse themselves in the industry with the support of the organization.

Agency marketing experience.

Ideal candidate possesses three years of experience in B2B & B2B2C content marketing and communications.
Benefits
Competitive compensation and stock option plans - we believe in shared ownership.
Comprehensive benefits package including medical, vision, and dental insurance; pre-tax commuter benefits; disability and life insurance.
Flexible vacation policy that encourages ~4 weeks of paid time off.
We honor all of the federal holiday, and believe in a long weekend. Sparkfund is closed every Friday before a Monday holiday as well.
8 weeks gender-neutral paid leave for caregivers when they have a new addition to their families and an additional 4 weeks of paid leave for birthing parents.
A one-time, work-from-home stipend to help cover any equipment, hardware, etc. you need to set up your remote office.
We Want You To Know
You can be a great candidate even if you don't fit everything we've described above. You can also have important skills we haven't thought of. If that's you, don't hesitate to apply and tell us about yourself. We are dedicated to environmental stewardship, and recognize we need diverse perspectives to successfully tackle this massive challenge. To change the world, we must first change ourselves, which is why Sparkfund has created a space that sources viewpoints from people who look and think differently.
We are committed to diversity and building an equitable and inclusive environment for people of all backgrounds and experiences, and we're taking steps to meet that commitment.
We especially encourage members of traditionally underrepresented communities to apply, including women, people of color, LGBTQ+ people, veterans, and people with disabilities.