Route Delivery Driver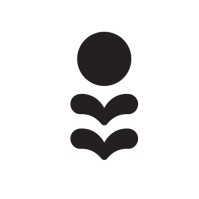 Smallhold
Texas, USA
Posted on Friday, October 6, 2023
The Company:
At Smallhold, we're building the resilient farming infrastructure of the future. From advanced distribution and farming hubs to modular, high-output technology-enabled Minifarms, we're bringing the farm to the people, supplying the freshest organic produce to entire cities on a block-by-block basis.
Since 2017, Smallhold has established itself as the leader in US specialty mushroom production with our products found in top retailers like Whole Foods and Central Market and some of the nation's most exciting restaurant kitchens, such as Maison Yaki, the Standard Hotels, and Bunker Vietnamese.
Our mushrooms, farms, and team (including an amazing cohort of farmers) have been featured in publications like The New York Times, Wall Street Journal, Gizmodo, Bon Appetit, Martha Stewart -- to name a few.
What's next for Smallhold? Our network is growing and with it we're rapidly expanding our infrastructure, building farms in new markets and bringing specialty mushrooms to more people than ever before. We have big plans for this year and need people like you to help us spread our roots across the country!
The Position:
As a Delivery Driver, you will play an integral part in our operations. Our drivers follow strict safety standards on and off the road. This is a fast-paced role with a rapidly growing company and successful candidates will thrive in our innovative operating environments while contributing to our mission-driven culture.
You Will:
Plan delivery route using a route planning application and ensuring customers receive their orders within their desired delivery window.
Check invoices to ensure the customer is receiving the correct order and ensure that all orders are signed for.
Load all deliveries into the van or truck in a manner compliant with food safety practices
Maintain the cleanliness of the van or truck.
Perform safety checks on the vehicle(s).
Schedule and manage routine maintenance for the vehicle(s).
Move packaging materials from storage facilities to the farm.
Fuel van or truck as needed.
Have additional duties and projects as assigned.
Verify outbound documentation, check BOL for accuracy.
Have flexibility to adjust weekly work schedules based on customer needs.
You Are:
A verifiable experienced truck driver (22ft) with a safe driving record.
Comfortable lifting and carrying up to 50lbs.
Physically able to bend, lift overhead, and walk up and down flights of stairs while carrying heavy loads.
Nice to Haves:
Experience with refrigerated trucks and perishable goods; preferably food.
Awareness of food safety principles.
The Benefits:
Healthcare Benefits
Robust PTO and Paid Holiday Programs
401 (k) plan
Opportunities for growth with a rapidly growing, mission driven organization
Mushrooms always!
$18/Hr

Smallhold celebrates difference and diversity and is proud to be an equal opportunity employer (EEO). We are committed to equal employment opportunity regardless of race, color, ancestry, religion, sex, national origin, sexual orientation, age, citizenship, marital status, disability, gender identity or Veteran status. We are committed to building an inclusive work environment where all employees feel a sense of belonging and respect. If there is anything we can do to ensure you have a comfortable and positive interview experience, please let us know.