Cultivation Associate (Full-Time)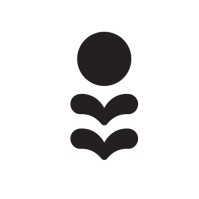 Smallhold
Los Angeles, CA, USA
Posted on Wednesday, January 25, 2023
The Company
At Smallhold, we're building the resilient farming infrastructure of the future. From advanced distribution and farming hubs to modular, high-output technology-enabled Minifarms, we're bringing the farm to the people, supplying the freshest organic produce to entire cities on a block-by-block basis.
Since 2017, Smallhold has established itself as the leader in US specialty mushroom production with our products found in top retailers like Whole Foods and Central Market and some of the nation's most exciting restaurant kitchens, such as Maison Yaki, the Standard Hotels, and Bunker Vietnamese. Most recently we've expanded to bigger farms located in New York City, Austin and Los Angeles.
Our mushrooms, farms, and team (including an amazing cohort of farmers) have been featured in publications like The New York Times, Wall Street Journal, Gizmodo, Bon Appetit, Martha Stewart -- to name a few.
What's next for Smallhold? Our network is growing and with it we're rapidly expanding our infrastructure, building farms in new markets and bringing specialty mushrooms to more people than ever before. We have big plans for this year and need people like you to help us spread our roots across the country!
The Position
As a Cultivation Associate, you'll be a member of the team that grows and prepares our standard-setting mushrooms for the shelf. Responsibilities include receiving and preparing materials, maintaining cleanliness, harvesting, assembling packaging, and ensuring that every finished product meets our quality standards. This is a physically active role which requires a majority of time spent standing, lifting, and completing repetitive tasks.
Working as a Cultivation Associate at Smallhold will expose you to the fundamentals of production, cultivation, food safety, quality assurance, warehouse management and more.
The Challenge
In this role, your responsibilities will include:
Assist with cultivation activities including receiving, preparing and transporting materials, harvesting, composting and more.

Execute the setup, breakdown, and cleaning of all workstations in cultivation.

Assure quality and presentation of mushrooms are in line with quality assurance standards.

Follow Smallhold's workplace and food safety procedures.

Assist with receival and unloading of mushroom blocks weighing up to 30lbs.

Maintain organization of inventory which includes but not limited to packaging, harvested mushrooms, and mushroom blocks.

Adhere to real time record keeping in compliance with Smallhold data tracking protocols and food safety traceability program.

Responsible for maintaining a clean environment throughout all areas of the operation in accordance with Smallhold's food safety protocols and Good Agricultural Practices.

Comfortable with wearing proper PPE which includes but not limited to half-face respirators and KN95 masks.

Assist with other tasks as needed
Qualifications
Comfort with hands-on, physical work and repetitive tasks

Comfort with standing for long periods of time

Must be able to lift 30 pounds

Ability to work in a variety of temperature controlled environments between 35-75°F

Excellent and consistent attention to detail

A get-it-done, do-what-it-takes attitude

Experience with food safety is a plus
Details
Schedule: Full-time

Location: Vernon, CA

Pay: [22.00]

401(k) plan

Mushrooms, always!