Brand Ambassador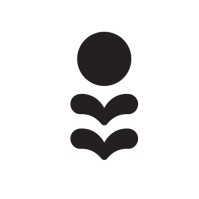 Smallhold
Marketing & Communications
Los Angeles, CA, USA
Posted on Wednesday, October 26, 2022
The Company
At Smallhold, we're building the resilient farming infrastructure of the future. From advanced distribution and farming hubs to modular, high-output technology-enabled Minifarms, we're bringing the farm to the people, supplying the freshest organic produce to entire cities on a block-by-block basis.
Since 2017, Smallhold has established itself as the leader in US specialty mushroom production with our products found in top retailers like Whole Foods and Central Market and some of the nation's most exciting restaurant kitchens, such as Maison Yaki, the Standard Hotels, and Bunker Vietnamese.
Our mushrooms, farms, and team (including an amazing cohort of farmers) have been featured in publications like The New York Times, Wall Street Journal, Gizmodo, Bon Appetit, Martha Stewart -- to name a few.
What's next for Smallhold? Our network is growing and with it we're rapidly expanding our infrastructure, building farms in new markets and bringing specialty mushrooms to more people than ever before. We have big plans for this year and need people like you to help us spread our roots across the country!
The Position
Smallhold is looking for enthusiastic, energetic brand ambassadors to spread the good word about our fresh mushrooms in Southern California! Successful candidates will educate grocery store shoppers on the vast world of mushrooms, build local brand awareness for Smallhold, and be excited to learn even more about the kingdom of fungi.
This role focuses primarily on executing cooking demonstrations and sampling at grocery stores that carry Smallhold mushrooms. A flexible schedule and the gift of gab are required! In addition, some light content creation for social media (primarily TikTok and Instagram) will be required (mostly phone photos and short videos - professional social media experience is not required). Occasionally, Ambassadors will work with our Sales and Marketing team to staff community events and other marketing opportunities.
We're looking for folks with excellent communication, interpersonal, and organizational skills. This position would also require use of a personal vehicle (mileage will be expensed), standing for 3-4 hours at a time, and lots of consumer-facing interaction. Previous experience with in-store cooking demos is strongly preferred.
You Will:
In this role, your responsibilities will include:
Schedule, coordinate, and staff in-store cooking demonstrations at local retailers (Whole Foods, Eataly, Erewhon, Mother's Market, etc)

Learn and align with Smallhold's company mission, values, and goals - you will be part of the Smallhold team in SoCal!

Maintain inventory of all marketing materials at our farm in Vernon, CA

Work closely with Senior Marketing Manager and Sales Manager as well as local farm team based in Vernon, CA

Coordinate deliveries/pick ups of mushrooms to assist Sales Manager with ad hoc marketing-related opportunities

Occasional visits to stores to check on stock, take photos, capture content for use on social media

Work with farm team in Vernon, CA to capture content for use on social media and other marketing deployments

Occasionally staff community events such food festivals, holiday fairs, educational mycology events, and more
You Have:
Food handlers certificate (if you do not have already, we will help coordinate)

Prior experience in brand ambassador, customer service or hospitality positions

Flexible working schedule; ability to work weekend shifts

Friendly, approachable, and outgoing personality

Driver's license and personal vehicle

Excellent verbal and written communication skills
The Details:
Schedule: Independent Contractor
Location: Various locations around Los Angeles, CA
Pay: $22 per hour

Smallhold celebrates difference and diversity and is proud to be an equal opportunity employer (EEO). We are committed to equal employment opportunity regardless of race, color, ancestry, religion, sex, national origin, sexual orientation, age, citizenship, marital status, disability, gender identity or Veteran status. We are committed to building an inclusive work environment where all employees feel a sense of belonging and respect. If there is anything we can do to ensure you have a comfortable and positive interview experience, please let us know.