Sr. Technical Program Manager (Process)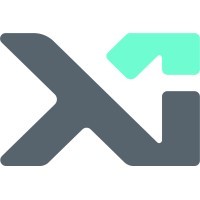 Moxion Power
IT, Operations
Richmond, CA, USA
Posted on Tuesday, May 2, 2023
Moxion is a vertically integrated manufacturer of all-electric mobile power and energy storage solutions. We have developed commercial-scale, powerful, silent, and emissions-free mobile battery stations that are designed to replace traditional diesel generators in most applications today. We're pioneering mobile energy storage technology, leveraging vertical integration and a software-enabled service model to deliver last-mile electrification for our customers and communities. The Moxion team is a passionate group of humans who care about the environment and disrupting the diesel economy. Come build the first distributed utility with us, propelling the biggest energy transformation of our lifetime.
The Role
As a Senior Technical Program Manager (TPM) you'll be critical in ensuring the success of our new product development projects. You'll be responsible for developing cross-functional processes and coordinating cross-program strategic initiatives. You will work closely with cross-functional teams, including design and engineering teams, product managers, and manufacturing teams to ensure that all teams are aligned and working towards the same goals.
What You'll Do:
Develop, implement, and manage cross-functional processes throughout the entire project lifecycle. Lead the training and enablement of all stakeholders to ensure process understanding and compliance across the organization
Coordinate the cross-functional issue & risk management tracking processes. Help identify risk and issues, develop mitigation plans, and oversee the execution of those plans. Support the execution of 8D and root cause analysis investigations.
Work closely with the customer and field service teams to coordinate the management of customer issues requiring cross-functionals support from teams like engineering and manufacturing.
Manage cross program strategic initiatives like BOM Cost initiatives, by creating project plans, developing timelines, and identifying key milestones and metrics.
Establish key performance indicators (KPIs) to measure the effectiveness of the process and monitor progress against established targets.
Collaborate with cross-functional teams to identify process improvement opportunities, establish goals and objectives, and create action plans to optimize efficiency, quality, and cost-effectiveness.
Provide regular status reports to the senior management, highlighting project progress, risks, and any issues that need to be addressed.
Skills to be Successful:
Experience managing complex cross-functional programs in a fast-paced environment
Proven experience in project management, including creating and managing project plans, identifying and managing risks, and working with cross-functional teams.
Excellent communication and interpersonal skills, able to communicate technical concepts to non-technical stakeholders.
Strong problem-solving skills, able to identify and solve complex problems.
Strong leadership skills, able to motivate and inspire teams to achieve project goals.
Proficient in project management software, such as Jira, Smartsheets, or similar tools.
Nice to haves:
Experience in product development in a manufacturing environment.
Knowledge of manufacturing processes and supply chain management.
Knowledge or expertise in vehicle electrification or automotive.
We currently use:
Work Mgmt Tools: Jira & Smartsheets
BI & Analytics: Tableau
Moxion is committed to the principle of pay equity – paying employees equitably for substantially similar work. Compensation displayed is a range. Maximum amounts are reserved for those candidates that exceed all experience and background requirements. We reserve the right to offer compensation based on level of experience. Moxion has different base pay ranges for different work locations within the United States, which allows us to pay employees competitively and consistently in different geographic markets. The range above reflects the potential base pay within the San Francisco Bay area. If you live outside that region, the range is subject to change.
Base pay is one part of our total compensation package and is determined within the range provided above. This provides the opportunity to progress as you grow and develop within a role.
Health, dental, and vision coverage, PTO, competitive equity & compensation packages, free lunch, coffee, and snacks onsite, flexible work from home (for some roles), free tax advisory services, access to Mountain Hardware, Columbia, Sorel, & Prana employee stores and discounts, company swag, investment in professional development courses, and parental leave program.
People are at the core of Moxion's values. We care about growth for our people and team, and this translates to an open and transparent culture. Moxion believes that diversity is as core to our business as the underlying products and technology we're developing. Diversity in people leads to diversity of thought and different perspectives to draw from, often resulting in a new or unique way of approaching or solving a problem. Diversity drives innovation.
Moxion is looking for candidates who identify with different races, religions, national origins, age groups, genders, or gender identities, and we don't discriminate against marital status, physical or mental disability, health or medical conditions, military and veteran status, genetic information, and other classifications that may or may not be protected by law. If you can bring a unique perspective or experience to our company, please apply.
Moxion is committed to the full inclusion of all applicants. If reasonable accommodation is needed to participate in the job application or interview process, please let our recruiting team know or email HR@moxionpower.com