Field Operations Manager, Richmond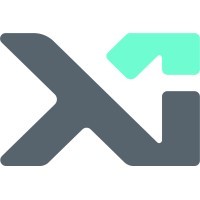 Moxion Power
Operations
Richmond, CA, USA
Posted on Tuesday, May 2, 2023
Moxion is a vertically integrated manufacturer of all-electric mobile power and energy storage solutions. We have developed commercial-scale, powerful, silent, and emissions-free mobile battery stations that are designed to replace traditional diesel generators in most applications today. We're pioneering mobile energy storage technology, leveraging vertical integration and a software-enabled service model to deliver last-mile electrification for our customers and communities. The Moxion team is a passionate group of humans who care about the environment and disrupting the diesel economy. Come build the first distributed utility with us, propelling the biggest energy transformation of our lifetime.
The Role
As a Field Operations Manager you will oversee a cutting edge facility within the Mobile Battery Storage Industry. You'll take care of our customer's needs and ensure the success of the business. You'll be responsible for everything that happens or does not happen within your business and your people. We are seeking experienced leaders who take care of their teams by developing, training and encouraging them and keeping them safe.
What You'll Do:
The role will manage a team of Technicians, Drivers, and Admin team members.
In charge of an equipment rental facility within the sustainable energy field.
Ensure on time delivery to our customers always.
Customer focused. Ensure the customer is taken care of and they're happy with your service.
Facilitate process development and implementation so the business continues to improve over time.
Work closely with other leadership teams so that cross functional needs are met.
Keep a balance between strategy and execution
Understand complex operations and how to keep them lean.
Keep local mandates in mind and always ensure 100% compliance of all laws and regulations
Skills to be Successful:
3+ years of area or regional operations management experience
Practice Safety First beyond all things.
Able to develop processes and standards for their employees
Customer experience and issue resolution a must
Can articulate the state of the operations to multiple teams and leadership
Highly emotional intelligent and can truly understand their employees
Moxion is committed to the principle of pay equity – paying employees equitably for substantially similar work. Compensation displayed is a range. Maximum amounts are reserved for those candidates that exceed all experience and background requirements. We reserve the right to offer compensation based on level of experience. Moxion has different base pay ranges for different work locations within the United States, which allows us to pay employees competitively and consistently in different geographic markets. The range above reflects the potential base pay within the San Francisco Bay area. If you live outside that region, the range is subject to change.
Base pay is one part of our total compensation package and is determined within the range provided above. This provides the opportunity to progress as you grow and develop within a role.
Health, dental, and vision coverage, PTO, competitive equity & compensation packages, free lunch, coffee, and snacks onsite, flexible work from home (for some roles), free tax advisory services, access to Mountain Hardware, Columbia, Sorel, & Prana employee stores and discounts, company swag, investment in professional development courses, and parental leave program.
People are at the core of Moxion's values. We care about growth for our people and team, and this translates to an open and transparent culture. Moxion believes that diversity is as core to our business as the underlying products and technology we're developing. Diversity in people leads to diversity of thought and different perspectives to draw from, often resulting in a new or unique way of approaching or solving a problem. Diversity drives innovation.
Moxion is looking for candidates who identify with different races, religions, national origins, age groups, genders, or gender identities, and we don't discriminate against marital status, physical or mental disability, health or medical conditions, military and veteran status, genetic information, and other classifications that may or may not be protected by law. If you can bring a unique perspective or experience to our company, please apply.
Moxion is committed to the full inclusion of all applicants. If reasonable accommodation is needed to participate in the job application or interview process, please let our recruiting team know or email HR@moxionpower.com