Sales Lead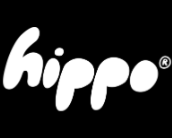 Hippo Harvest
Sales & Business Development
Pescadero, CA, USA
Posted on Wednesday, October 4, 2023
Hippo Harvest
Sales Lead
Pescadero, CA · Full time
Description
Overview
In a world increasingly impacted by climate change, pollution, and population growth, conventional production of fresh vegetables is unsustainable. Compared to field production, greenhouse hydroponic methods use 90% less water, increase yields, reduce food waste, use fewer pesticides, eliminate fertilizer runoff, and allow crops to be grown locally. However, greenhouse producers make up only a small part of today's market due to high capital/labor costs and operational complexity. To close this gap, Hippo Harvest has designed a novel hydroponic grow system which is cost competitive with conventional field production for a growing catalog of leafy green products.
As Sales Lead for Hippo Harvest your job is to develop and execute a balanced, holistic, and high performing sales strategy to offtake 3.2 acres of leafy greens production from our greenhouse in Pescadero, CA as well as a new, 10 acre site. You'll be responsible for developing and managing a multi-channel sales strategy which optimizes gross margins.
We are a fast paced, growing company that is data oriented and values hard work, integrity, empathy, and outcomes. If these values resonate, we welcome you to apply!
You Will
Develop relationships with new and existing customers throughout the West & Pacific Northwest, Intermountain, and Southwest regions.
Identify, communicate, and execute on new business development opportunities in the retail and wholesale channels to grow Hippo market share and customer base.
Maintain complete and accurate records of all sales and customers in Hubspot CRM.
Close sales, achieve monthly targets and commit to sales results.
Provide ongoing service to existing customers with support from Hippo's Logistics and Operations teams.
Improve sales revenue in line with established sales targets.
You Have
4+ years of experience in retail produce sales, experience with value added produce preferred.
Excellent communication, sales, and negotiation skills.
A comprehensive understanding of produce market dynamics including customer sales cycles and customer service in retail and food service channels.
Strong critical thinking, organizational, problem-solving, and analytical skills to assess account profitability with the support of the Hippo Finance team.
Strong leadership skills and self direction with a history of growing top line sales.
Ability and desire to work effectively in a team, collaborate effectively with Marketing, Finance, and Operations.
High level of comfort working on a computer and utilizing common productivity software such as calendars, google drive, email, google docs, virtual checklists, etc.
Apply
Compensation: $82,000-$168,000 in annual compensation, inclusive of 15% performance-based bonus.
Competitive benefits package including Medical and Dental, Paid Sick, Vacation, Holiday Time, and Personal Hours.
We are accepting applications from Sr. Account Manager up to Director level candidates who demonstrate a high capacity to execute. If you're interested in this position, please visit our careers page at jobs.hippoharvest.com.
Hippo Harvest is an equal opportunity employer. We do not discriminate on the basis of race, religion, color, national origin, gender, sexual orientation, age, marital status, veteran status or disability status.
Salary
$82,000 - $168,000 per year