Senior Operations Manager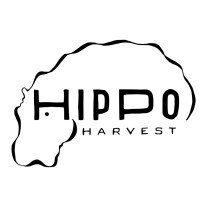 Hippo Harvest
Operations · Full-time
Pescadero, CA, USA
Posted on Thursday, October 6, 2022
Overview
In a world increasingly impacted by climate change, pollution, and population growth, conventional production of fresh vegetables is unsustainable. Compared to field production, greenhouse hydroponic methods use 90% less water, increase yields, reduce food waste, use fewer pesticides, eliminate fertilizer runoff, and allow crops to be grown locally. However, greenhouse producers make up only a small part of today's market due to high capital/labor costs and operational complexity. To close this gap, Hippo Harvest designs hydroponic grow systems from the ground up for simplicity, robotic automation, and machine learning to build sustainable, economical, and scalable production systems of the future.
As Senior Operations Manager for Hippo Harvest your job is to develop, implement, and maintain operations  for leafy greens production at our 150,000 square foot greenhouse in Pescadero, CA. You'll be responsible for the health and success of the facility, operations, and plants and manage day-to-day operations at the farm. You'll also be responsible for developing an operational playbook that can be used at future facilities/sites as the business expands.
You Will
Create, maintain and update SOPs to ensure best practices are followed across the organization ensuring that operations meet high food safety, worker safety, and quality standards.
Directly manage, recruit, and hire for all aspects of greenhouse operations.
Implement and manage a strict integrated pest management program in conjunction with industry experts.
Spearhead efforts to increase greenhouse efficiency by managing and improving best practices for grow processes, control systems, and workflows.
Apply your deep knowledge of the CEA industry and/or scaled production to inform the design of our robot-assisted operations and machine learning systems in close partnership with engineering teams.
Implement state, local and federal compliance requirements for worker health, food safety, and agricultural operations.
You Have
5+ years of experience in leading operations at a large agricultural, warehouse, or manufacturing facility.
Conversational fluency in Spanish.
Experience in optimizing the efficiency of workflows, designing SOPs, training staff
Strong management and leadership skills with a history of growing productive and inclusive teams.
Ability and desire to work effectively in a team, collaborate effectively with fellow scientists and engineers, and set an example of operational excellence for the team