Roboticist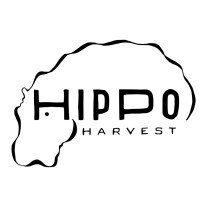 Hippo Harvest
Software Engineering · Full-time
Pescadero, CA, USA · San Francisco, CA, USA
Posted on Thursday, October 6, 2022
Overview
In a world increasingly impacted by climate change, pollution, and population growth, conventional production of fresh vegetables is unsustainable. Compared to field production, greenhouse hydroponic methods use 90% less water, increase yields, reduce food waste, use fewer pesticides, eliminate fertilizer runoff, and allow crops to be grown locally. However, greenhouse producers make up only a small part of today's market due to high capital/labor costs and operational complexity. To close this gap, Hippo Harvest designs hydroponic grow systems from the ground up for simplicity, robotic automation, and machine learning to build sustainable, economical, and scalable production systems of the future.
As a Roboticist for Hippo Harvest your job is to design, implement, deploy, and maintain software/systems for all things related to robotics/automation at our 150,000 square foot greenhouse in Pescadero, CA. You'll be responsible for employing a wide range of technologies and techniques to improve the efficiency of our greenhouses covering everything from autonomous navigation to smarter environmental controls.
You Will
Integrate our autonomous mobile robots with our centralized automation equipment employing mechatronics solutions when necessary.
Build climate control software for all aspects of our greenhouse including automated vents, fans, heaters, shade cloth, and LED systems to achieve desired environmental outcomes.
Develop farm management software responsible for coordinating and scheduling robots to achieve efficient operations within our growspace.
Participate in the design of robust greenhouse systems including water treatment, environmental controls, grow modules, and process flows.
Collaborate with our machine learning, plant science, and operations teams to identify and support automation needs across the business.
You Have
2+ years of working experience in Computer Science with a focus in Robotics.
Experience with the Robot Operating System (ROS) including its use in C++ and Python.
Ability and desire to work effectively in a team, collaborate effectively with fellow scientists and engineers, and set an example of engineering excellence for the team.