Senior Product Analyst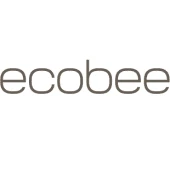 ecobee
IT, Product
Toronto, ON, Canada
Posted on Thursday, November 9, 2023
This role is open to being 100% remote within Canada while our home office is located in Toronto, Ontario. You may be required to travel to Toronto once per quarter for team and/or company events.
Who You Will Be Joining:
We are looking for a Sr. Product Analyst to join our Data Science Team in building and expanding our product analytics capabilities at ecobee. This newly established team of product-focused data scientists will derive both customer and financial insights to improve decision making for our products lines, while building automated reporting for our key performance metrics.
We have recently started building this function so there is an opportunity for you to make an impact. The team owns the building and maintaining product analytics infrastructure and partners closely with product stakeholders to understand their growing analytical needs. It defines and builds product success metrics, provides key insights of performance drivers and user behavior, and designs and runs experiments to understand user behaviour.
The ideal candidate brings analytical rigor, experience in identifying gaps and improving product analytics capabilities. You have an opportunity to influence leadership with data and clearly articulate and execute top priorities.
How you'll make an impact:
Work closely with product stakeholders to find answers to strategic business questions, as well as surface insights and identify new questions that are critical to understand the business and user behavior

Create consistency in data reporting and measurement across the board, in collaboration with both product stakeholders and our BI team. In addition, the product analytics team will identify automation opportunities and build tools/processes to streamline recurring reporting and analytical need

Combine a deep understand of business with technical expertise, act as an SME to provide insights to critical product/business questions and tell the story of what happen and why it happens

Support product teams in making informed decisions by providing data-driven recommendations

Cultivate knowledge, establish best practices, and disseminate them across various teams
Own the building and maintaining of the infrastructure to conduct experimentations for product functions. You will partner with product stakeholders on the experiment design, implementation, post-launch analysis and recommendations for the future step
What You'll Bring to the Table:
You bring a well-balanced mix of experience including deep analytics, data engineering, stakeholder management and product strategy

Experience implementing/developing product analytics frameworks, techniques and reporting that deliver user insights, guide product decisions, and measure product performance
Experience with data visualization tools (Looker, Tableau, SiSense), user experience tools (Google Analytics, Amplitude, Segment, MixPanel) and with data extraction, statistical analysis, modeling and general familiarity with data languages and statistical tools (SQL, Python, R)
Experience working in experiment-driven product development. You are familiar with the different types of experimentation frameworks that impact product decisions. (Including but not limited to A/B testing, principles of causal inference, and statistical techniques like model-based evaluations of user behaviour)
Strong storytelling skills in presenting complex findings in an easily digestible way in order to influence business change based on derived insights
Experience in working with stakeholders with various degrees of technical expertise
You will work with teams across multiple time zones
Just so you know: The hired candidate will be required to complete a background check.
What happens after you apply:
Application review. It will happen. By an actual person in Talent Acquisition. We get upwards of 100+ applications for some roles, it can take a few days, but every applicant can expect a note regarding their application status.
Interview Process: 3 rounds with a take-home challenge
Round 1: A 45-minute phone call with a member of Talent Acquisition
A Take-Home Challenge: To be completed over the course of a week and submitted for review.
Round 2: A 45-minute virtual interview with the Technical Lead of the Product Analyst team.

Round 3: A 1-hour virtual interview with members of our Product Management team, and our VP of Data Science.