Creative Director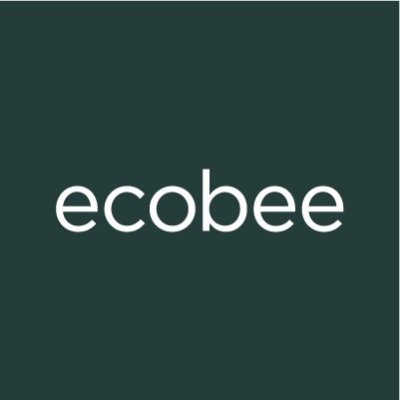 ecobee
Design
Toronto, ON, Canada
Posted on Wednesday, September 30, 2020
Hi, we are ecobee.
ecobee introduced the world's first smart Wi-Fi thermostat to help millions of consumers save money, conserve energy, and bring home automation into their lives. That was just the beginning. We continue our pursuit to create technology that brings peace of mind into the home and allows people to focus on the moments that matter most. We take pride in making a meaningful difference to the environment, all while being part of the exciting, connected home revolution.
In 2021, ecobee became a subsidiary of Generac Power Systems. Generac introduced the first affordable backup generator and later created the category of automatic home standby generator. The company is committed to sustainable, cleaner energy products poised to revolutionize the 21st century electrical grid. Together, we take pride in making a meaningful difference to the environment.
Why we love to do what we do:
We're helping build the world of tomorrow with solutions that improve everyday life while making a positive impact on the planet. Our products and services work in harmony to provide comfort, efficiency, and peace of mind for millions of homes and businesses. While we're proud of what we've done so far, there's still a lot we can do—and you can be part of it.
Join our extraordinary team.
We're a rapidly growing global tech company headquartered in Canada, in the heart of downtown Toronto, with a satellite office in Leeds, UK (and remote ecopeeps in the US). We get to work with some of North America and UK's leading professionals. Our colleagues are proud to bring their authentic selves to work, confident that what we do is grounded in a greater purpose. We're always looking for curious, talented, and passionate people to join our team.
Who'll You Be Joining:
The CDX (Creative Design Experience) team at ecobee is looking for someone to lead the visual side of our brand's evolution, support the month-to-month programs, and bring a voice of leadership to the table. This role will manage a talented group of Art Directors (2), Graphic Designers (4), and collaborate with agency and vendor partners. The Creative Director will be responsible for the development of ecobee's look moving forward. Within the CDX, this Director will collaborate closely with their peers, the ACD of Copy and Content (who leads a parallel team), and the Senior Manager of Creative Operations.
As the design function is de-centralized at ecobee, the ability to influence across departments is important. There is a UX Design team outside our team, and the designers who build our website (ecobee.com) also sit in an adjacent team. We are looking for an inspired leader who can build a vision spanning the whole company. This role reports directly to the VP of Creative and Design, within ecobee's Marketing team. In addition, the Creative Director is expected to build a strong relationship with the Marketing Communications team, interfacing at their Director/VP level.
Note: Due to the structure of the CDX, this role is not responsible for managing Creative Operations nor will they be directly accountable for copywriting. For the candidate who is from a visual background and thrives on collaborating on functions like copywriting and creative operations, this is an ideal position.
How You'll Make an Impact:
Lead a cross-functional team of graphic designers, art directors, and freelance photographers/videographers and agency/vendor partners
Prioritize work and resources across engagements, developing schedules with art directors and graphic designers in alignment with creative ops
Organize and lead brainstorming sessions with cross-functional teams, to develop actionable initiatives that align with deliverables and budget
Review and approve concepts, layouts, and comps that are developed by the team, ensuring deliverables address marketing goals and challenges effectively: hold the visual bar ever higher
Create frameworks and processes that transform out-there ideas into compelling and relatable visual assets that resonate with customers
Oversee the presentation of final concepts, and obtain approvals for deliverables as the lead voice of 2D visual design at ecobee
Collaborate effectively with ACD of Copy and Content Design—our "lead storyteller" and with the Senior Manager of Creative Operations
Liaise with peers at our parent company, Generac, to identify opportunities, work through challenges, and co-create a vision of the future that has a unique identity yet broad appeal
What You'll Bring to the Table:
Please apply with your portfolio
Several years of relevant experience in Graphic Design and/or Art Direction with several years as CD—or as a senior ACD—leading a robust team in an agency or in-house
Experience in creating marketing/advertising campaigns for new launches
Develop the vision and oversee quality production & release within budget
Experience in creating integrated content across all marketing channels: digital, social media, paid media, mobile, offline, and print
Proficiency in leading a team of diverse, talented creatives
Strong creative vision, with an eye on business objectives
Experience in multi-disciplinary environments with a focus on creative
Adobe CS and Figma, plus Digital Asset Management usage
Just so you know: The hired candidate will be required to complete a background check
What happens after you apply:
Application review. It will happen. By an actual person in Talent Acquisition. We get upwards of 100+ applications for some roles, it can take a few days, but every applicant can expect a note regarding their application status.
Interview Process:
A 30-minute phone/video call with the Sr. Talent Acquisition Specialist
A first round virtual interview with a cross-functional group of ecopeeps – expect technical, behavioural and situational questions If your first round interview goes well, – you'll then have a final interview with the Executive of the team
With ecobee, you'll have the opportunity to:
Be part of something big:

Get to work in a fresh, dynamic, and ever-growing industry.

Make an environmental difference:

Make a sustainable impact while on

your daily job, and after it through programs like ecobee acts.

Expand your career:

Learn with our in-house learning enablement team, and enjoy our generous professional learning budget.

Put people first:

Benefit from competitive salaries, health benefits, and a progressive Parental Top-Up Program (75% top-up or five bonus days off).

Play a part on an exceptional culture:

Enjoy a fun and casual workplace with an open concept office, located at Corus Quay.

ecobee

Leeds is based at our riverside office on the Calls.

Celebrate diversity:

Be part of a truly welcoming workplace. We offer a mentorship program and bias training.
Are you interested? Let's make it work.
Our people are empowered to take ownership of their schedules with workflows that allow for flexible hours. Based on your job, you have an option of office, hybrid or fully remote work. It is our top priority to keep employees safe. As we continue to take measures to keep employees safe in our offices, we have adopted a mandatory vaccine policy to be present in the physical Toronto office or other ecobee sponsored events in Ontario as of November 1, 2021. As such, to be in our office, it is required to acknowledge a formal attestation and submit accompanying proof of vaccination status. For the foreseeable future, we will be conducting our interviews and onboarding sessions through video. New team members will also be starting remotely, with all necessary equipment provided and shipped to them.
We're committed to inclusion and accommodation.
ecobee believes that openness and diversity make us better. We welcome applicants from all backgrounds to apply regardless of race, gender, age, religion, identity, or any other aspect which makes them unique. Accommodations can be made upon request for candidates taking part in all aspects of the selection process. Our recruitment team is happy to answer any questions candidates may have about virtual interviewing, onboarding, and future work locations.
We're up to incredible things. Come and be part of them.
Discover our products and services and learn more about who we are.
Ready to join ecobee? View current openings.
Please note, ecobee does not accept unsolicited resumes.