Plant Engineer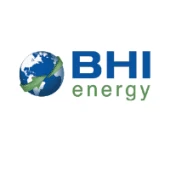 BHI Energy
Other Engineering
tonopah, az, usa
Posted on Tuesday, November 14, 2023
---
About BHI Energy
BHI Energy is a broad umbrella organization with a complete service offering that covers all facets of Power Generation through the entire Electrical Delivery system. For over 40 years, our diverse services have been focused on multiple end markets, united by our level of service and quality, our unique partnership approach to our customer relationships, and our internal culture of how we interact with and support each other. To learn more about us, go to www.bhienergy.com.


BHI Energy provides competitive compensation & benefits, career advancement opportunities and a great work culture!


Position Description
The Plant Engineer's primary responsibility is to ensure (NERC) compliance, which includes tasks like interpreting regulations, maintaining documentation, and conducting training. Alongside this, the Plant Engineer is also responsible for tracking outages, managing documentation, and providing IT support. Overall, the role involves a multifaceted approach to maintain regulatory compliance, support plant operations, and address technical documentation and IT needs.
* Understand and interpret NERC regulatory requirements (know where to obtain information and interpret requirements applicable at the plant level)
* Cooperate with NAES NERC HQ counterpart and follow up on new regulations and requirements that are applicable to the plant
* Cooperate / coordinates NERC matters with the Plant Owner/Asset Manager Compliance Representative
* Analyze substantial amounts of technical data and structure such information for the purposes of clearly documenting and demonstrating compliance with applicable NERC standards
* Complete / Updates the Reliability Standard Audit Worksheets (RSAWs) for the plant
* Provide responses that are accurate, technically competent, and given with consideration to represent the stakeholders in a proper manner during compliance visits
* Ensure that plant NERC reliability procedures and policies are kept up to date with requirements
* Provide training to plant personnel on updated or new NERC procedures and requirements
* Coordinates NERC required maintenance activities with Maintenance Manager/Supervisor and external stake holders (TO/TOP and BA)
* Track reports, log entries, data sheets and work orders related to compliance required tasks
* Assist with the coordination of outside training requirements and contractor certifications for compliance activities
* Track, prepare and file training records pertinent to the NERC compliance requirements of the facility
* Advise management of observed deficiencies and associated improvement suggestions
---
Education and Experience
* An associate degree or higher in electrical engineering or a similar field is recommended
* Alternatively, candidates with a high school diploma and extensive technical (electrical) training, knowledge, and experience will be considered. College graduates in electrical engineering who are eager to learn about the power plant business and NERC compliance will also be considered. High school graduates with relevant military service or experience will also be reviewed
* Prior experience in power plant operations or maintenance, including roles as a team leader or supervisor, is advantageous
* Experience in NERC compliance for operating facilities, preferably within the power plant or power-related industry, is desirable
* Proficiency in typical power plant electrical systems is expected, including advanced knowledge of protection schemes and comprehensive understanding of switchyard protection systems. Knowledge and experience in testing industrial electrical equipment such as protection relays, batteries, battery charger systems, and communication systems are also desired
Apply now! BHI Energy's Talent and Placement Specialists are waiting for your application.


BHI Energy is an Equal Opportunity Employer and provides a fair and equal employment opportunity for all employees and job applicants regardless of race, color, religion, national origin, gender, sexual orientation, age, marital status or disability. BHI Energy is a federal contractor that requests priority referrals of protected veterans. BHI will provide reasonable accommodations for the application process and during employment necessary for eligible applicants/employees to perform essential functions. If you require special support or accommodation while seeking employment with BHI Energy, please email
ESC@bhienergy.com
providing your name, telephone number and the best time for us to reach you.
Contact:

Rebecca Lair

rebecca.lair@bhienergy.com
Already have an account? Log in here