Janitorial Worker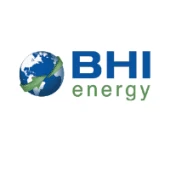 BHI Energy
Operations
York, SC, USA
Posted on Tuesday, November 14, 2023
---
About BHI Energy
BHI Energy is a broad umbrella organization with a complete service offering that covers all facets of Power Generation through the entire Electrical Delivery system. For over 40 years, our diverse services have been focused on multiple end markets, united by our level of service and quality, our unique partnership approach to our customer relationships, and our internal culture of how we interact with and support each other. To learn more about us, go to www.bhienergy.com.


BHI Energy provides competitive compensation & benefits, career advancement opportunities and a great work culture!


BHI Energy is looking for Janitorial workers, to start ASAP, these positions are at the Catawba Nuclear Power Station. We are looking for technicians that are local to Rock Hill, SC. You will be responsible for day-to-day cleaning and up keep of buildings and other assigned areas within the facility. Work performance and cleaning shall be to a level that meets established cleaning standards and expectations.
Specific Duties and Responsibilities: Specific job responsibilities and duties should include but not be limited to:
General housekeeping within the nuclear plant but not limited to office areas, bathrooms, and conference rooms etc.
Collecting trash from plant areas and transporting to dumpsters.
Required to use hand tools such as shovels, picks, wheelbarrows, squeegees, and brooms.
May be required to operate power tools such as high and low pressure water washing systems, steam cleaners, pumps, floor cleaning equipment, vacuum equipment.
May drive a client/company vehicle in the performance of certain duties with approval.
Will be required to work in and around "rotating equipment".
Notifying management of need for repairs of any equipment.
Additional Responsibilities:
Actively participate in Pre-Job and Safety Briefings
Follow established safe work practices
Use administrative documents, procedures, data sheets/forms properly.
Capable of lifting a minimum of fifty pounds
Please email Resumes to Terrence.Ball@BHIEnergy.com
---


Must have High School or GED


Must be able to pass a drug test


Must be able to pass a security background


Apply now! BHI Energy's Talent and Placement Specialists are waiting for your application.


BHI Energy is an Equal Opportunity Employer and provides a fair and equal employment opportunity for all employees and job applicants regardless of race, color, religion, national origin, gender, sexual orientation, age, marital status or disability. BHI Energy is a federal contractor that requests priority referrals of protected veterans. BHI will provide reasonable accommodations for the application process and during employment necessary for eligible applicants/employees to perform essential functions. If you require special support or accommodation while seeking employment with BHI Energy, please email
ESC@bhienergy.com
providing your name, telephone number and the best time for us to reach you.
Contact:

Terrence Ball
(508) 591-1258
terrrence.ball@bhienergy.com
Already have an account? Log in here