Senior Nuclear Planner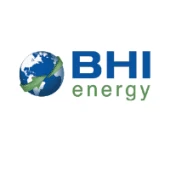 BHI Energy
surry, va, usa
Posted on Tuesday, November 14, 2023
---
About BHI Energy
BHI Energy is a broad umbrella organization with a complete service offering that covers all facets of Power Generation through the entire Electrical Delivery system. For over 40 years, our diverse services have been focused on multiple end markets, united by our level of service and quality, our unique partnership approach to our customer relationships, and our internal culture of how we interact with and support each other. To learn more about us, go to www.bhienergy.com.


BHI Energy provides competitive compensation & benefits, career advancement opportunities and a great work culture!


BHI Energy is seeking a Senior Nuclear Planner for a 12+ month contract assignment supporting our nuclear client in Surry, VA.
This position will provide technical support by reviewing Design Changes (DC) packages prior to implementation. This DC preparation will include reviewing engineering drawings, specifications and recommending changes for constructability. They will also coordinate, monitor, and oversee work activities in the field providing our client oversight to supplemental craft personnel. Coordinate and monitor the performance of vendors. The Senior Nuclear Construction Specialist will participate in budget and scheduling meetings, providing input on manpower requirements, duration, dates, and materials. They will perform field walkdowns and constructability reviews prior to the start of work to identify potential problems. They will be required to monitor and oversee various craft disciplines for projects including electrical, mechanical, welding, civil and instrumentation. This position will prepare, and review construction procedures as needed for the projects. They will ensure all work activities are performed in accordance with applicable codes, standards, and specifications. Resolve construction related problems involving the engineering drawings, specifications, and design change packages
---
Preferred Years of Experience:
o Experience 8 or more years construction/projects experience which may include hands on project management experience in the electrical field and documented experience in the planning and / or implementation of construction projects (nuclear experience is preferred)
o Note: A partial year of related work experience of 6 months or greater will count as one year toward the year of experience. A Master's Degree will count as one year toward the years of experience.

• Education Requirements:
o Bachelor Degree or an equivalent combination of education and demonstrated related experience may be accepted in lieu of preferred level of education Licenses, Certifications, or Quals Description Engineering/maintenance/project management experience
Top 3 Required Skills
1) Knowledge of electrical procedures and codes In depth knowledge of processes and procedures required to implement physical modifications to the facility
2) Strong personnel computer skills including Maximo, SAP, DocTop, Microsoft Office Suite, Plant Asset Management System (PAMS)
3) Strong organizational skills Completion of Nuclear Electrical Development Program (NEDP) or applicable experience is desirable


Apply now! BHI Energy's Talent and Placement Specialists are waiting for your application.


BHI Energy is an Equal Opportunity Employer and provides a fair and equal employment opportunity for all employees and job applicants regardless of race, color, religion, national origin, gender, sexual orientation, age, marital status or disability. BHI Energy is a federal contractor that requests priority referrals of protected veterans. BHI will provide reasonable accommodations for the application process and during employment necessary for eligible applicants/employees to perform essential functions. If you require special support or accommodation while seeking employment with BHI Energy, please email
ESC@bhienergy.com
providing your name, telephone number and the best time for us to reach you.
Contact:

Brittany Stegall

brittany.stegall@bhienergy.com
Already have an account? Log in here