Transmission Line Siting Specialist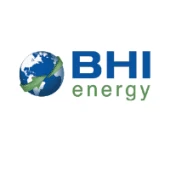 BHI Energy
Roanoke, VA, USA
Posted on Tuesday, November 14, 2023
---
About BHI Energy
BHI Energy is a broad umbrella organization with a complete service offering that covers all facets of Power Generation through the entire Electrical Delivery system. For over 40 years, our diverse services have been focused on multiple end markets, united by our level of service and quality, our unique partnership approach to our customer relationships, and our internal culture of how we interact with and support each other. To learn more about us, go to www.bhienergy.com.


BHI Energy provides competitive compensation & benefits, career advancement opportunities and a great work culture!


This role is responsible for coordinating the siting studies for electric transmission line and substation projects and securing local zoning and state regulatory approvals. Projects can range from site scale to hundreds of miles in length. The objective is to avoid or minimize impacts while balancing engineering and construction requirements and make defensible decisions.
The candidate will have knowledge in land use planning and the ability to interact and present to the public and local officials. The ability to read topographic maps and manage multiple projects is also required. Written, organizational, presentation, and oral communication skills are critical. Engineering and construction knowledge are beneficial.
---
Trans Sting Specialist
Minimum Requirements: Bachelor's degree in planning or Land Use Planning (preferred) or in Landscape Architecture, Engineering, Geography, or related field.
Experience with Microsoft Office computer applications is required. A minimum of one to two years' experience working in transmission siting, planning, and zoning.
.
Additional Requirements:
May require extended hours to accomplish assigned tasks to meet requirements and schedules.

Some overnight travel to facilities and projects (field work) is required periodically.

Position requires some travel and exposure to situations which require knowledge, understanding, and adherence to applicable safety procedures, and ability to hike one to three miles in rugged terrain.

Approximately 20 to 30% of travel time associated with this position.

Position is hybrid (in the office on M, T, W).
Related experience is preferred, but entry-level candidates will be considered with the aptitude and desire to learn about transmission line routing.
M-F, OT possibility but minimal. Travel is 30%
Travel consists of station site visits and/or open houses. Area of travel will include West Virginia, Kentucky and Virginia. Must be comfortable and have experience driving and working in the Appalachian Region and rugged mountain terrain. Overnight stay 1-2 nights is possible. Once a month evening hours could be necessary for Open House.

Job Designation is Hybrid and will require 3 days a week working in the office. Two days working remote.

Apply now! BHI Energy's Talent and Placement Specialists are waiting for your application.


BHI Energy is an Equal Opportunity Employer and provides a fair and equal employment opportunity for all employees and job applicants regardless of race, color, religion, national origin, gender, sexual orientation, age, marital status or disability. BHI Energy is a federal contractor that requests priority referrals of protected veterans. BHI will provide reasonable accommodations for the application process and during employment necessary for eligible applicants/employees to perform essential functions. If you require special support or accommodation while seeking employment with BHI Energy, please email
ESC@bhienergy.com
providing your name, telephone number and the best time for us to reach you.
Contact:

Sara Beer

sara.beer@bhienergy.com
Already have an account? Log in here