Stock Handler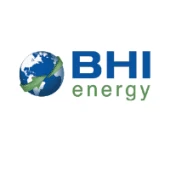 BHI Energy
Columbia, SC, USA
Posted on Thursday, November 9, 2023
---
About BHI Energy
BHI Energy is a broad umbrella organization with a complete service offering that covers all facets of Power Generation through the entire Electrical Delivery system. For over 40 years, our diverse services have been focused on multiple end markets, united by our level of service and quality, our unique partnership approach to our customer relationships, and our internal culture of how we interact with and support each other. To learn more about us, go to www.bhienergy.com.


BHI Energy provides competitive compensation & benefits, career advancement opportunities and a great work culture!


Contract Stock Handler opportunity located in Columbia, SC. This position is a second shift position that is responsible for supporting the maintenance and repair of customers fleet by researching, ordering, receiving, storing, posting of transactions, delivering, and maintaining inventory of automotive parts and related supplies.
Duties and Responsibilities
Supporting the general maintenance of the main fleet warehouse at the central garage and all satellite garage locations

Assist with organizing and monitoring of inventory

Receiving and issuing materials to include inspect materials received for accuracy and quality and coordinate with vendor to rectify problems

Purchase automotive parts and supplies within prescribed limits for garages throughout the company

Perform data entry functions to document purchases, accurate and timely completion of paperwork

Prepare material request for overnight deliveries
---
Qualifications / Education / Experience
The ideal candidate will have the following qualifications
At least 2 years related experience

Knowledge of warehouse distribution policies and procedures

Knowledge of accounting codes and procedures

Knowledge and understanding of inventory materials and its uses, to assign correct coding to inventory transaction

Knowledge of, and ability to use, personal computer and related software

Skill in operating warehouse equipment such as pallet jacks, hand trucks, and forklifts

Ability to apply accounting principles to research and analyze inventory data and problems

Ability to lift or move at least 100 pounds, unassisted
Apply now! BHI Energy's Talent and Placement Specialists are waiting for your application.


BHI Energy is an Equal Opportunity Employer and provides a fair and equal employment opportunity for all employees and job applicants regardless of race, color, religion, national origin, gender, sexual orientation, age, marital status or disability. BHI Energy is a federal contractor that requests priority referrals of protected veterans. BHI will provide reasonable accommodations for the application process and during employment necessary for eligible applicants/employees to perform essential functions. If you require special support or accommodation while seeking employment with BHI Energy, please email
ESC@bhienergy.com
providing your name, telephone number and the best time for us to reach you.
Contact:

Julie DuVall
(508) 591-1191
julie.duvall@bhienergy.com
Already have an account? Log in here