Rigger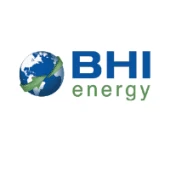 BHI Energy
Operations
Southport, NC, USA
Posted on Thursday, November 9, 2023
---
About BHI Energy
BHI Energy is a broad umbrella organization with a complete service offering that covers all facets of Power Generation through the entire Electrical Delivery system. For over 40 years, our diverse services have been focused on multiple end markets, united by our level of service and quality, our unique partnership approach to our customer relationships, and our internal culture of how we interact with and support each other. To learn more about us, go to www.bhienergy.com.


BHI Energy provides competitive compensation & benefits, career advancement opportunities and a great work culture!


The Rigger typically has 2-3 years and supporting documented field experience and is proficient in the sizing up of loads, assembling of rigging to lift, and move equipment or materials around site during maintenance activities.
Education / Training Requirements
High School diploma
Meet all applicable requirements to maintain unescorted access
Pass initial and annual Radiation Worker Training
Three years of experience working in a nuclear machine shop environment
NCCER Certification or equivalent qualification: Nuclear
NCCCO or EPRI: Fossil
Minimum 2 years of experience in either Nuclear or Fossil or both.
---
Minimum Skill Requirements and Accountabilities
Must be qualified rigger and signalman in accordance with applicable plant procedures.
Must certify qualifications per plant specific procedure in a manner similar to the following:

Attend refresher training, pass a written examination and practical operation exam or
Provide documentation of classroom training including a written exam.

Perform daily per-use inspection of equipment being used.
Participate in pre-job briefings.
Use and properly operate basic rigging equipment/tooling i.e. slings, chokers, cables, come-a-longs, chain falls, shackles, eye bolts, beam clamps, etc.
Loads, transports, unloads and assists in selecting cables, ropes, pulleys, winches, blocks and sheaves, according to weight and size of load to be moved.
Attaches pulley and blocks to fixed overhead structures, such as beams, ceilings and gin pole booms with bolts and clamps.
Attaches load with grappling devices such as loops, wires, ropes and chains to crane hook.
Gives direction to crane operator or hoisting engineer engaged in hoisting and moving loads to ensure safety of workers and materials handled using hand signals, loudspeaker, two-way radio or telephone.
Sets up braces and rigs hoisting equipment using hand tools and power wrenches.
Has ability to tie various knots.
Coordinate the movement of hands and feet according to visual signals and directions.
Turbine Rigger - Three years' Industrial experience
Turbine Rigger - Returnee – Three years' plus Industrial experience
Apply now! BHI Energy's Talent and Placement Specialists are waiting for your application.


BHI Energy is an Equal Opportunity Employer and provides a fair and equal employment opportunity for all employees and job applicants regardless of race, color, religion, national origin, gender, sexual orientation, age, marital status or disability. BHI Energy is a federal contractor that requests priority referrals of protected veterans. BHI will provide reasonable accommodations for the application process and during employment necessary for eligible applicants/employees to perform essential functions. If you require special support or accommodation while seeking employment with BHI Energy, please email
ESC@bhienergy.com
providing your name, telephone number and the best time for us to reach you.
Contact:

Katie Gilbaugh

Katie.Gilbaugh@bhienergy.com
Already have an account? Log in here