Warehouseman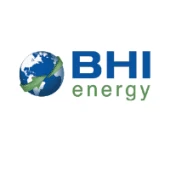 BHI Energy
Dalton, GA, USA
Posted on Tuesday, November 7, 2023
---
About BHI Energy
BHI Energy is a broad umbrella organization with a complete service offering that covers all facets of Power Generation through the entire Electrical Delivery system. For over 40 years, our diverse services have been focused on multiple end markets, united by our level of service and quality, our unique partnership approach to our customer relationships, and our internal culture of how we interact with and support each other. To learn more about us, go to www.bhienergy.com.


BHI Energy provides competitive compensation & benefits, career advancement opportunities and a great work culture!


Warehousman opportunity in Dalton, GA at TASmith Power Plant but will travel to Rocky Power near Rome, GA plant occasionally.
Duties and Responsibilities
Support various plants in the area of receiving, storing, staging & shipping material as needed .

Support ongoing Plant Operations planned outages, unplanned outages & maintenance activities at the various sites.

Maintain accurate records of inventory incoming, outgoing, receipts, transfers & bin movement (both in the Maximo system and all hardcopy records).

Maintain clean and orderly warehouse facilities that comply with good business practices and all safety regulations.

Perform quarterly cycle counts and participate in annual inventories.

Work with each plant's material specialist, inventory champion, plant personnel and on-site plant management to insure accuracy of materials received, put away, issued and/or returned.
40% 1.Receive, unload, inspect, label, store, stage, load and ship materials.
14% 2.Maintain accurate inventory records and provide reports as requested .
30% 3.Dust, clean and maintain warehouse and storage areas to comply with good business practices
15% 4.Prepare for and perform full Annual Inventories, Quarterly Cycle Count inventories
---
Qualifications / Education / Experience
The ideal candidate will have
High School diploma or equivalent is required. Associate or Bachelor's degree in business or technology related field preferred

Five (5) years of warehouse experience in utility, generation, transmission, distribution industry.

Seven (7) years warehouse experience in non-utility, generation, transmission, distribution, or related industry.

Valid driver's license that meets the insurance eligibility requirements & Forklift certification required
Apply now! BHI Energy's Talent and Placement Specialists are waiting for your application.


BHI Energy is an Equal Opportunity Employer and provides a fair and equal employment opportunity for all employees and job applicants regardless of race, color, religion, national origin, gender, sexual orientation, age, marital status or disability. BHI Energy is a federal contractor that requests priority referrals of protected veterans. BHI will provide reasonable accommodations for the application process and during employment necessary for eligible applicants/employees to perform essential functions. If you require special support or accommodation while seeking employment with BHI Energy, please email
ESC@bhienergy.com
providing your name, telephone number and the best time for us to reach you.
Contact:

Julie DuVall
(508) 591-1191
julie.duvall@bhienergy.com
Already have an account? Log in here