IC/E Technician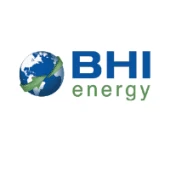 BHI Energy
fairfield, tx, usa
Posted on Tuesday, November 7, 2023
---
About BHI Energy
BHI Energy is a broad umbrella organization with a complete service offering that covers all facets of Power Generation through the entire Electrical Delivery system. For over 40 years, our diverse services have been focused on multiple end markets, united by our level of service and quality, our unique partnership approach to our customer relationships, and our internal culture of how we interact with and support each other. To learn more about us, go to www.bhienergy.com.


BHI Energy provides competitive compensation & benefits, career advancement opportunities and a great work culture!


Job Description
Maintains and repairs electrical equipment and instrumentation. Monitors, maintains, and repairs plant Distributed Control System (DCS). Monitors, maintain, and repairs gas turbine, steam turbine control systems, generators, transformers, and switchgear. Maintain, calibrate, and repair plant electrical, instrumentation, and control systems. Perform routine trouble shooting activities. Use Computerized Maintenance Management System (CMMS) to effectively accomplish required maintenance in and efficient and organized manner. Optimize plant preventative maintenance program to meet OEM recommendations, regulatory requirements, and corporate maintenance philosophy. Responsible for maintaining logs, manuals, records, blueprints, and operating procedures in a neat and professional manner. Provide written reports on control system conditions when required. Incorporates safe behavior into all activities and consistently complies with all established safety and health policies and procedures, helps to identify and eliminate or actively manage risks in all work activities.
---
Education and Experience
Performs a variety of complex technical service/support duties requiring specialized knowledge.

Regularly makes decisions on non-routine or escalated technical issues.

Independently prioritizes and executes responsibilities effectively for a single trade, group of related tasks or functional area.

Checks own work and possibly the work of others; work results are of the highest quality standards and advanced technical competency.
Apply now! BHI Energy's Talent and Placement Specialists are waiting for your application.


BHI Energy is an Equal Opportunity Employer and provides a fair and equal employment opportunity for all employees and job applicants regardless of race, color, religion, national origin, gender, sexual orientation, age, marital status or disability. BHI Energy is a federal contractor that requests priority referrals of protected veterans. BHI will provide reasonable accommodations for the application process and during employment necessary for eligible applicants/employees to perform essential functions. If you require special support or accommodation while seeking employment with BHI Energy, please email
ESC@bhienergy.com
providing your name, telephone number and the best time for us to reach you.
Contact:

Rebecca Lair

rebecca.lair@bhienergy.com
Already have an account? Log in here