Certified Welding Inspector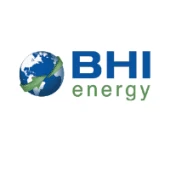 BHI Energy
Software Engineering
Indianapolis, IN, USA
Posted on Friday, November 3, 2023
---
About BHI Energy
BHI Energy is a broad umbrella organization with a complete service offering that covers all facets of Power Generation through the entire Electrical Delivery system. For over 40 years, our diverse services have been focused on multiple end markets, united by our level of service and quality, our unique partnership approach to our customer relationships, and our internal culture of how we interact with and support each other. To learn more about us, go to www.bhienergy.com.


BHI Energy provides competitive compensation & benefits, career advancement opportunities and a great work culture!


Certified Welding Inspector
*This position will cover the State of Indiana, candidate must be willing to travel. Terracon covers the expense.
Job Description:
General Responsibilities:
Perform daily inspection of construction projects monitoring quality and adherence to building code requirements, construction drawings and project specifications. Inspections may cross multiple inspection disciplines or within a specified area of expertise including structural steel, concrete, masonry, fireproofing, etc. Inspection may include visual/physical inspection and field testing to verify conformance with the plans and specifications. Prepare inspection reports and provide written documentation of observations and testing of materials. Communicate findings to engineer or project manager and when requested collaborate with the project team on solutions to potential issues. Adhere to strict safety standards.
Essential Roles and Responsibilities:
Performs testing, observation, and inspection as directed in accordance with training and the specified procedures to determine if work is done according to contract specifications.

Read and interpret construction drawings and specifications.

Provides clear documentation of findings and results.

Prepare inspection reports and document nonconformance.

Performs basic analysis of data to verify accuracy before communication and submittal to the Project Manager.

Communicates information to Project Manager and other personnel as directed by the Project Manager.

May interact with client and other site personnel to provide input on appropriate resolution of findings.

May assist Project Manager in development of scope for testing and inspection services.

Coordinate pre-dispatch activities with Project, Department, and/or Office Managers.

Maintains equipment operation and calibration.

May assist more senior inspectors on large, complex projects.

Follows safety rules and practices and other safety requirements for all projects. Performs pre-task planning prior to executing work. Report any safety issues or concerns to management.

Be responsible for maintaining quality standards on all projects.
---
Requirements:
High school diploma or equivalent.

Associate degree in civil engineering technology or construction engineering technology preferred.

Minimum 2-4 years' experience in construction inspection.

Valid driver's license with acceptable violation history.
Required Certification:
Successful completion of related internal safety certifications.
At least three or more certifications in the following areas:
NICET Level II certification in Construction Materials Testing (Asphalt, Concrete, Soils).

NICET Level II certification in Geotechnical (Construction, Laboratory, Exploration, Generalist)

ICC certification (Reinforced Concrete, Spray-applied Fireproofing, Structural Masonry, Prestressed/Post-Tensioned Concrete, Structural Steel – Bolting, Structural Steel – Welding).

American Welding Society (AWS) Certified Welding Inspector (CWI)

American Society for Nondestructive Testing (ASNT) Level II certification (Visual Testing (VT), Magnetic Particle Testing (MT), Dye Penetrant Testing (PT), Radiographic Testing (RT), Ultrasonic Testing (UT)).

Other national, regional, state, and local Materials related certifications requiring experience and written examination will also be considered if deemed appropriate by the Terracon Department Manager.

ACI certification* in one or more of the following areas:

Concrete Field-Testing Technician Grade I

Concrete Strength Testing Technician
*ACI certification not required if AWS CWI, ASNT Level II, VT, MT, PT, RT or UT certification(s) have been obtained and concrete field and laboratory testing is not required.
Certified in radiation safety and Nuclear Density Gauge operation. **
**Nuclear Density Gauge operation certification not required if AWS CWI, ASNT Level II, VT, MT, PT, RT or UT certification(s) have been obtained and soils testing is not required.
Apply now! BHI Energy's Talent and Placement Specialists are waiting for your application.


BHI Energy is an Equal Opportunity Employer and provides a fair and equal employment opportunity for all employees and job applicants regardless of race, color, religion, national origin, gender, sexual orientation, age, marital status or disability. BHI Energy is a federal contractor that requests priority referrals of protected veterans. BHI will provide reasonable accommodations for the application process and during employment necessary for eligible applicants/employees to perform essential functions. If you require special support or accommodation while seeking employment with BHI Energy, please email
ESC@bhienergy.com
providing your name, telephone number and the best time for us to reach you.
Contact:

Sara Beer

sara.beer@bhienergy.com
Already have an account? Log in here