Accounts Payable- Data Entry Clerk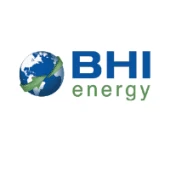 BHI Energy
Accounting & Finance
Houston, TX, USA
Posted on Wednesday, October 25, 2023
---
About BHI Energy
BHI Energy is a broad umbrella organization with a complete service offering that covers all facets of Power Generation through the entire Electrical Delivery system. For over 40 years, our diverse services have been focused on multiple end markets, united by our level of service and quality, our unique partnership approach to our customer relationships, and our internal culture of how we interact with and support each other. To learn more about us, go to www.bhienergy.com.


BHI Energy provides competitive compensation & benefits, career advancement opportunities and a great work culture!


Position Summary
Open mail, scan into paperless application

Process 200+ invoices per day with minimal error

Scan, audit and route invoices into workflow system for coding and approval

Processing of vouchers, linking receipts and monitoring 3 way match and auditing data inputs on non PO vouchers

Review voucher exceptions and monitor errors

Audit expense reimbursements and petty cash reports for compliance with policy

Reconcile vendor statements

Query ERP system for payment and accounting information

Research payment issues and take corrective action.

Assist customer support by responding to emails and voicemails. Problem resolution on payment issues and short payments. Use of Remedy tool to track issue resolution.

Communication of procedures with non-accounting personnel.

Assist with audit requests

Other duties and special projects as assigned.
---
Education and Experience
5+ years of related accounts payable work experience, or equivalent. Previous experience with PeopleSoft and AP Imaging/Workflow preferred.

Experience in paperless work environment.

Works effectively in high pressure situations

Computer skills including, but not limited to, Excel, Word or equivalents.

Strong organizational and detail-oriented skills.

Can-do attitude with teamwork orientation.

Strong sense of initiative; does not wait for work to be assigned. Seeks to assist others.

Excellent oral and written communication skills.

Understands procure to pay process and interdependencies with other departments and organizations.

Candidates with Coupa experience highly desired
Apply now! BHI Energy's Talent and Placement Specialists are waiting for your application.


BHI Energy is an Equal Opportunity Employer and provides a fair and equal employment opportunity for all employees and job applicants regardless of race, color, religion, national origin, gender, sexual orientation, age, marital status or disability. BHI Energy is a federal contractor that requests priority referrals of protected veterans. BHI will provide reasonable accommodations for the application process and during employment necessary for eligible applicants/employees to perform essential functions. If you require special support or accommodation while seeking employment with BHI Energy, please email
ESC@bhienergy.com
providing your name, telephone number and the best time for us to reach you.
Contact:

Rebecca Lair

rebecca.lair@bhienergy.com
Already have an account? Log in here