Sr. Radiation Surveyor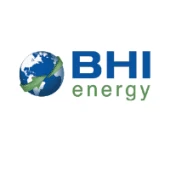 BHI Energy
chalk river, on k0j 1j0, canada
Posted on Wednesday, October 18, 2023
---
About BHI Energy
BHI Energy is a broad umbrella organization with a complete service offering that covers all facets of Power Generation through the entire Electrical Delivery system. For over 40 years, our diverse services have been focused on multiple end markets, united by our level of service and quality, our unique partnership approach to our customer relationships, and our internal culture of how we interact with and support each other. To learn more about us, go to www.bhienergy.com.


BHI Energy provides competitive compensation & benefits, career advancement opportunities and a great work culture!


NEW HIGHER RATES

SR Radiation Surveyor- (5 plus years R.S. field experience) $56.70/hr CAD
Per Diem up to $750.00/week CAD for ALL eligible employees
Retention Bonus
Looking for candidates from USA/UK/Canada/Australia/New Zealand
Work week 37.5 hours
For additional details call Lethea Davis at 508-591-1393
Terms of Employment: Temporary, Full Time
Language: English
Work Setting:
Federal government or agency, manufacturing and or industrial plant
Security & Safety:
Criminal record check, basic security check
Work Conditions and Physical Capabilities:
Attention to detail, combination of sitting, standing and walking
Transportation/Travel Information:
Valid driver"s license, own transportation
Specific Skills: Abbreviated
Conduct radiation, contamination surveys in compliance with ES&H and RP programs of natural environment, nuclear facilities and or potential nuclear environments, collect samples for analysis, identify, monitor and control of spills of hazardous chemicals and nuclear contamination, survey and inspect work areas for nuclear hazards, construction /deconstruction health hazards, develop and implement health and safety plans, ensure health and safety procedures and regulations are followed, perform worker pre job briefs associated with known or possible hazards. Perform air sampling and data analysis, perform and document log book and computer updates of data collected, perform posting and labeling verification of hazard identification per regulations and site specific procedures.
Type of Inspection and Investigation:
Radiation emissions, hazardous products handling and storage work place
Own Tools/Equipment
Steel toed safety boots, cellular phone
Personal Suitability:
Judgement, excellent oral communication, excellent written communication, client focus, team player, flexibility
Education:
Secondary (high) school graduation certificate
Experience:
Sr. Radiation Surveyor - 5 plus years required of radiation protection experience to be eligible for work at locations to include Chalk River, ON, Port Hope, ON, Rolphton, ON, and Bruce ON
How to Apply:
BHI Energy Canada
1200 Bay St., Suite 200
Toronto, ON M5R 2A5
Lethea Davis
Lethea.davis@bhienergy.ca
508-591-1393
---
Qualifications / Education / Experience:
The ideal candidate will have the following qualifications:
Secondary (high) school graduation certificate
5 plus years experience
Sr. Radiation Surveyor - 5 plus years required of radiation protection experience to be eligible for work locations to include Chalk River ON, , Bruce ON, Port Hope ON and Rolphton ON
Apply now! BHI Energy's Talent and Placement Specialists are waiting for your application.


BHI Energy is an Equal Opportunity Employer and provides a fair and equal employment opportunity for all employees and job applicants regardless of race, color, religion, national origin, gender, sexual orientation, age, marital status or disability. BHI Energy is a federal contractor that requests priority referrals of protected veterans. BHI will provide reasonable accommodations for the application process and during employment necessary for eligible applicants/employees to perform essential functions. If you require special support or accommodation while seeking employment with BHI Energy, please email
ESC@bhienergy.com
providing your name, telephone number and the best time for us to reach you.
Contact:

Lethea Davis
(508) 591-1393
Lethea.Davis@bhienergy.com
Already have an account? Log in here