Construction Materials Testing Technician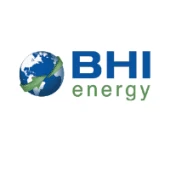 BHI Energy
Texas, USA
Posted on Wednesday, October 18, 2023
---
About BHI Energy
BHI Energy is a broad umbrella organization with a complete service offering that covers all facets of Power Generation through the entire Electrical Delivery system. For over 40 years, our diverse services have been focused on multiple end markets, united by our level of service and quality, our unique partnership approach to our customer relationships, and our internal culture of how we interact with and support each other. To learn more about us, go to www.bhienergy.com.


BHI Energy provides competitive compensation & benefits, career advancement opportunities and a great work culture!


Experienced Construction Materials Testing Technician
This is a traveling position working on Wind and Solar Farms and other remote projects.
We are searching for individuals who are looking for a traveling position and are dependable, flexible and enjoy being a part of and leading a team.
This individual should have strong initiative and self-motivation and be able to perform routine to complex inspection and testing of construction materials in the field in order to verify conformance to construction plans and specifications.
Responsibilities:
• Prepare daily reports on observation activities
• Review observation and test data for accuracy and completeness
• Assist with training and mentoring of junior staff as needed
• Work with project engineers and clients to ensure that client specifications are followed
---
Required Skills:
• A valid driver's license and a good driving history required
• Ability to travel extensively, will work at remote projects sites throughout the US
• Willingness to work long hours and weekends as required
• Previous wind or solar farm experience preferred
• Technical expertise in electronic field data collection
• Excellent plan reading skills
• High attention to detail
• Understanding and experience with performing Special Inspections
• Excellent written and verbal communication skills
• Proficient in MS Office including Word, Excel, and Outlook
• iPad experience a plus
• Ability to lift 50 pounds
Required Experience:
• High School diploma or equivalent
• 2-5 years of construction materials testing and observation experience Minimum Certifications ACI Concrete Field-Testing Technician I Preferred Certifications
• ACI Concrete Strength I
• ICC Reinforced Concrete Special Inspector
• ICC Structural Masonry Special Inspector
• ICC Pre-stressed Concrete Special Inspector
• State DOT Certifications
• NICET Certifications
• Nuclear Gauge / Radiation Safety
Our client is a Drug-Free Workplace and requires all new hires to complete a pre-employment drug screen test, criminal background check, and motor vehicle report.
Our client also offers a competitive compensation and benefits package, including: medical, dental, vision, life insurance, 401(k) plan, PTO, Employee Stock Ownership Program (ESOP), and paid holidays.


Apply now! BHI Energy's Talent and Placement Specialists are waiting for your application.


BHI Energy is an Equal Opportunity Employer and provides a fair and equal employment opportunity for all employees and job applicants regardless of race, color, religion, national origin, gender, sexual orientation, age, marital status or disability. BHI Energy is a federal contractor that requests priority referrals of protected veterans. BHI will provide reasonable accommodations for the application process and during employment necessary for eligible applicants/employees to perform essential functions. If you require special support or accommodation while seeking employment with BHI Energy, please email
ESC@bhienergy.com
providing your name, telephone number and the best time for us to reach you.
Contact:

Sara Beer

sara.beer@bhienergy.com
Already have an account? Log in here