Valve Technician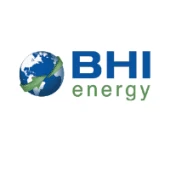 BHI Energy
Florida City, FL, USA
Posted on Tuesday, September 12, 2023
---
About BHI Energy
BHI Energy is a broad umbrella organization with a complete service offering that covers all facets of Power Generation through the entire Electrical Delivery system. For over 40 years, our diverse services have been focused on multiple end markets, united by our level of service and quality, our unique partnership approach to our customer relationships, and our internal culture of how we interact with and support each other. To learn more about us, go to www.bhienergy.com.


BHI Energy provides competitive compensation & benefits, career advancement opportunities and a great work culture!


COMPETENCIES:
Design — Knowledge of design techniques, tools, and principles involved in production of precision technical plans, blueprints, drawings, and models.
Mathematics — Knowledge of arithmetic, algebra, geometry, calculus, statistics, and their applications.
Building and Construction — Knowledge of materials, methods, and the tools involved in the construction or repair of vessels.
Mechanical — Knowledge of machines and tools, including their designs, uses, repair, and maintenance.
Production and Processing — Knowledge of raw materials, production processes, quality control, costs, and other techniques for maximizing the effective manufacture and distribution of goods.
Customer and Personal Service — Knowledge of principles and processes for providing customer and personal services. This includes customer needs assessment, meeting quality standards for services, and evaluation of customer satisfaction.
Engineering and Technology — Knowledge of the practical application of engineering science and technology. This includes applying principles, techniques, procedures, and equipment to the design and production of various goods and services.
Near Vision - The ability to see details at close range (within a few feet of the observer).
Oral Expression - The ability to communicate information and ideas in speaking so others will understand.
Written Comprehension - The ability to read and understand information and ideas presented in writing.
Written Expression - The ability to communicate information and ideas in writing so others will understand.
English Language - Knowledge of the structure and content of the English language including the meaning and spelling of words, rules of composition, and grammar.
WORK ENVIRONMENT:
Workers will use appropriate personal protective equipment, which may include respirators, fall protection, safety glasses, hard hat, etc., as conditions warrant. Workers are required to use/wear the appropriate safety equipment for each applicable task and may establish requirements for the use of protective equipment by other work groups. Work locations may include being in the presence of "rotating equipment" and energized equipment. As such, workers must be cognizant of ensuring that the equipment is "under clearance" before working within machine guards or in proximity to energized components.
PHYSICAL DEMANDS:
The essential functions of this position consist of spending long periods of time in the physical activities of standing, walking, climbing, lifting, carrying, twisting, kneeling, stooping, bending and crouching as required. This position also involves handling equipment ranging in weight from 1-100 lbs. Work may also be performed in adverse environmental conditions such as confined spaces, high temperature areas, and elevated heights. The prevailing physical demands this position is medium to heavy.
Visual Acuity, balancing, stooping, reaching, walking, manual dexterity, grasping, feeling, hearing, talking
Capacity to think, concentrate and focus for long periods of time
Ability to read complex documents in the English language
Capacity to reason and make sound decisions
Ability to write complex documents in the English language
Capacity to express thoughts orally.
---
REQUIRED EDUCATION AND EXPERIENCE:
An ideal candidate will have a high school diploma and vocational school training in the field. An ideal candidate will have strong mechanical and electrical aptitude with three years' experience in diagnostic testing as well as AOV actuator/valve maintenance. A U. S. Navy nuclear background with maintenance or the equivalent experience and training in reactor operations or maintenance is highly desirable. Must be able to pass a practical and written examination as determined by contractor or client displaying mastery of diagnostic testing. Excellent communication skills, both written and oral are required. Must be able to effectively work with a variety of personnel to include external customers and clients, and internal personnel. Proven ability to demonstrate a high level of ethical behavior, integrity and trust. Knowledge of BHI Energy processes and procedures and utilization of developed tools to most effectively manage work is essential. Must actively demonstrate the BHI company values and support the BHI Ethics and Standards. Must have the ability to obtain and maintain a working knowledge of BHI and client technical manuals and procedures; to pass BHI and client specific training and qualifications as required; subject to personnel call out as required in support of nuclear station emergent work requirements; to work overtime, to include shift work, weekends, and holidays as needed; and be able to pass all background and screening requirements for the position, to include drug and/or alcohol screening.
Apply now! BHI Energy's Talent and Placement Specialists are waiting for your application.


Contact:

Deja Felder

Deja.Felder@bhienergy.com