Controls Specialist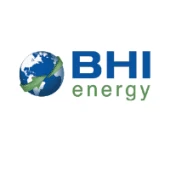 BHI Energy
Operations
jenkinsville, sc, usa
Posted on Tuesday, September 12, 2023
---
About BHI Energy
BHI Energy is a broad umbrella organization with a complete service offering that covers all facets of Power Generation through the entire Electrical Delivery system. For over 40 years, our diverse services have been focused on multiple end markets, united by our level of service and quality, our unique partnership approach to our customer relationships, and our internal culture of how we interact with and support each other. To learn more about us, go to www.bhienergy.com.


BHI Energy provides competitive compensation & benefits, career advancement opportunities and a great work culture!


VC Summer Nuclear Station in Jenkinsville, SC is currently seeking a Controls Specialist to support our Nuclear Site Services team.
Duties and Responsibilities
Develop, implement, and coordinate planning, estimating and cost controls for power station construction projects.

Develop and maintain cost plan based on approved estimates and schedules.

Monitor actual project cost and/or work status data to ensure project is proceeding on schedule and within budget.

Prepare budgets and analyze monthly cost reports. Implement, evaluate, and monitor controls systems.

Prepare detailed financial analysis.

Implement, evaluate, and monitor controls systems.

Conduct meetings with contractors and company personnel on cost control matters.
---
Qualifications / Education / Experience
The ideal candidate will have:
Associates degree in Finance or a Technical field.
2+ years of relevant experience in directly related field
Knowledge of cost controls principles
Good verbal/writing/presentation skills
Effective work and project management skills
Demonstrated knowledge of decision making and problem solving
Effective math, analytical, and computer skills
Manages multiple priorities and meet deadlines
Must be able to verify data and present statistical reports and documentation
Apply now! BHI Energy's Talent and Placement Specialists are waiting for your application.


Contact:

Brittany Stegall

brittany.stegall@bhienergy.com