Project Manager, Sr.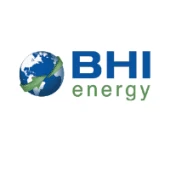 BHI Energy
Operations
New Albany, OH, USA
Posted on Tuesday, September 12, 2023
---
About BHI Energy
BHI Energy is a broad umbrella organization with a complete service offering that covers all facets of Power Generation through the entire Electrical Delivery system. For over 40 years, our diverse services have been focused on multiple end markets, united by our level of service and quality, our unique partnership approach to our customer relationships, and our internal culture of how we interact with and support each other. To learn more about us, go to www.bhienergy.com.


BHI Energy provides competitive compensation & benefits, career advancement opportunities and a great work culture!


Project Manager, Sr.
Manage intermediate or complex projects, within a matrix team environment. Provide leadership, direction, training, coordination, and effective communication to initiate, plan, execute, monitor and control, and close projects in a safe, efficient, economical, risk-balanced approach to achieve short- and long-range goals and to obtain maximum customer satisfaction. Develop relationships and effectively communicate with all stakeholders including internal customers, external customers, team members, suppliers, contractors, vendors, and industry peers.
Essential Job Functions & Tasks:


Plan, organize, direct, coordinate and supervise assigned project activities becoming proficient in all aspects. Support and hold employees and contractors accountable for the CLIENT System Safety Process, ensuring a safe working environment focused on Zero Harm. Manage, develop, review, and coordinate the project/outage plan, schedule, and budget becoming proficient in all aspects. Manage cost and timely reallocation of funding. Effectively communicate project details and status updates. Lead planning meetings and project updates including typical stakeholder presentations. Provide clear and concise written and oral reports and other communications. Develop and actively manage working relationships with the project team, plant and operating company staff, internal and external customers or partners, contractors, vendors, and suppliers. Foster teamwork and actively pursue customer satisfaction. Provide specific guidance, instruction, and training to improve design, systems, procedures, processes, schedules, and costs. Confidently challenge others at a level of informed understanding in all project work. Ensure maximum customer satisfaction and demonstrate effective and efficient performance of project work activities on intermediate project level at a minimum. Mentor other project managers.




---
Education: Bachelor's degree in Construction Management, Engineering, Business or related field of study with five (5) years qualified experience or, two-year Associate's degree in the same required disciplines with seven (7) years of qualified experience (see below).

Qualified experience includes work in project management, major construction field experience, project estimating, project controls, project engineering, and/or comparable internal or external experience in a competitive production environment. Experience must exhibit progressively increasing project management and business acumen and responsibility for most of the PMI PMBOK knowledge areas. Demonstrated preparedness for journey level PM knowledge capability in areas of construction safety, negotiations, scope development and control, cost estimating, construction contracting, project controls and reporting, quality control, risk management, etc.

Licenses/Certifications: Project Management Professional (PMP) is preferred.
Apply now! BHI Energy's Talent and Placement Specialists are waiting for your application.


Contact:

Sara Beer

sara.beer@bhienergy.com