Store Attendant B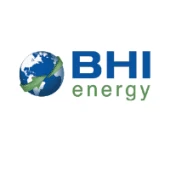 BHI Energy
Cadiz, OH, USA
Posted on Friday, September 8, 2023
---
About BHI Energy
BHI Energy is a broad umbrella organization with a complete service offering that covers all facets of Power Generation through the entire Electrical Delivery system. For over 40 years, our diverse services have been focused on multiple end markets, united by our level of service and quality, our unique partnership approach to our customer relationships, and our internal culture of how we interact with and support each other. To learn more about us, go to www.bhienergy.com.


BHI Energy provides competitive compensation & benefits, career advancement opportunities and a great work culture!


Assist the Material Services organization by performing duties related to material accountability, operation of the storeroom and storage yards.

Essential Job Functions & Tasks:
The following sets forth the principal duties required for the job that are normally to be performed. It is not intended to limit the assignment of work or set the degree of supervision under all conditions. An employee may perform miscellaneous, related, and incidental work in addition to that outlined below. These duties will be performed as an entry-level position under a training and learning process. Individuals will be under direct and/or semi-direct supervision and will progress from assisting with these duties to performing them individually with semi-direct supervision and/or job guidance, based on accumulated job knowledge.

Issue material under proper authorization; process and file required records which may include picking up, hauling, and delivering materials and operating Company automotive equipment such as cars and trucks.

Check received material for quantity; make visual inspection for identity, breakage, and condition; initiate and process material receipt and related records.

Report irregularities and abnormal conditions

Identify, sort and record material returned; place usable material in stock, and sort non-usable material into scrap containers; record applicable information and process related records.

Operate computer terminals and printers supporting a materials management system, and other office equipment such as calculators, scanners etc.

Prepare and pack material for shipment or storage, including preparation of required shipping papers and other related records. This may include shipping and receiving hazardous material, such as gasoline, oil, oil containing PCB, and lead-acid batteries under required safety and environmental procedures.

Operate material handling equipment such as hand trucks, forklift trucks, low lift trucks, hoists, overhead cranes, order pickers, or any other equipment as required.

Assist supervisor with maintaining efficient storage of materials, rearrangement or change of bins and racks, and making material location changes.

Assist in maintaining adequate inventory levels based on current requirements through inventory cycle counts; perform discrepancy adjustments with appropriate approval and process all associated records.

Assist employees of equal or higher classification.

Perform similar or less skilled work.

Perform duties in accordance with Company safety rules, operating regulations, and practice.
---
Basic Qualifications:

Education requirements: High School Diploma or GED
Lifting/Standing and the ability to work in both indoor and outdoor environments and within all weather patterns.

Equipment Operation experience preferred (5-25K LB. Forklifts, as well as Reach Trucks or Stand-up Truck) can be trained on specific equipment but experience is helpful. CDL is not required.

**Microsoft Word and Excel experience needed as required in the job description, Stores Attendants will work with materials management systems, Maximo.

Work Experience: A minimum of one year work experience in inventory control and management, material handling, warehousing, or related experience is required. Must possess basic computer skills to use inventory management software such as Maximo; Microsoft Excel and Word experience is also preferred. Must have sufficient knowledge and skills to perform the duties and/or responsibilities listed above, and also have the physical capabilities to perform the required work. Must possess a strong working knowledge of logistics related to shipping and relocating inventory. Must understand and perform basic math functions. Must be able to work independently and possess good communication skills.

Must be able to safely lift to 70 pounds; successful completion of the Physical Ability Test (PAT) is required. Must possess the appropriate State drive license. If a Commercial Drive License (CDL) is required, the incumbent must obtain the CDL within six months of entry into this job classification or vacate the current job classification. Must be able to operate material handling equipment including motorized forklifts and road vehicles.
SCHEDULE: Mon-Fri 7:30am-4:00pm, OT is as needed
Apply now! BHI Energy's Talent and Placement Specialists are waiting for your application.


BHI Energy is an Equal Opportunity Employer and provides a fair and equal employment opportunity for all employees and job applicants regardless of race, color, religion, national origin, gender, sexual orientation, age, marital status or disability. BHI Energy is a federal contractor that requests priority referrals of protected veterans. BHI will provide reasonable accommodations for the application process and during employment necessary for eligible applicants/employees to perform essential functions. If you require special support or accommodation while seeking employment with BHI Energy, please email
ESC@bhienergy.com
providing your name, telephone number and the best time for us to reach you.
Contact:

Sara Beer

sara.beer@bhienergy.com
Already have an account? Log in here