Environmental Regulatory Manager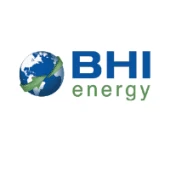 BHI Energy
Legal
Richmond, VA, USA
Posted on Saturday, September 2, 2023
---
About BHI Energy
BHI Energy is a broad umbrella organization with a complete service offering that covers all facets of Power Generation through the entire Electrical Delivery system. For over 40 years, our diverse services have been focused on multiple end markets, united by our level of service and quality, our unique partnership approach to our customer relationships, and our internal culture of how we interact with and support each other. To learn more about us, go to www.bhienergy.com.


BHI Energy provides competitive compensation & benefits, career advancement opportunities and a great work culture!


Job Summary
BHI Energy is looking for an Environmental Regulatory Manager to conduct reviews of proposed electric transmission projects to determine environmental permitting requirements and obtaining environmental permits in Virginia and North Carolina. In general, the individual will be working with project managers to understand the scope of a project, then engaging with external consultants and directing the work of these consultants to create the permit applications and other deliverables, while managing the quality and timeliness of the vendor's work.
Duties and Responsibilities
Coordinate Virginia project managers to understand the scope of new and replacement electric transmission projects and apply knowledge of environmental regulations to determine what, if any, environmental permits are required.

Determine environmental permit applicability with specific knowledge of CWA Section 404/401, ESA Section 7, NHPA
Section 106, Erosion and Sediment Control, and Virginia and North Carolina Stormwater Management Programs.

With support from other vendors, prepare applications and secure environmental permits or clearances required for construction.

Communicate environmental compliance requirements to project teams and field personnel. Depending on the project, communications may be held during project site meetings.

Technical assistance to sites/projects for environmental compliance.

Interpret environmental permits and regulations to ensure that compliance dates and requirements are met.

Communicate with regulatory agency representatives, negotiate permit conditions, represent the client during regulatory inspections, and other regulatory meetings.

Oversight and technical direction of contractors and consultants including preparation of scopes of work, purchase requisitions, permit applications, permit support materials, and invoice approval.
---
Qualifications/ Education / Experience
The ideal candidate will have the following qualifications
Minimum of 5 years work experience with environmental permitting.

Permitting of construction projects with land and water impact

Ability to juggle multiple projects from multiple Dominion project managers

Familiarity with stormwater permitting

Experience with permits related to wetlands (including threatened and endangered species and cultural resource coordination), erosion and sediment control, and stormwater management.

Regulatory agency experience or experience representing an organization with regulatory agencies is required.

Experience with environmental permitting of linear utilities (gas, electric, water or sewer) is a plus.

Experience overseeing consultants is a plus.

Knowledge of environmental justice issues is a plus.

Familiarity with wetlands, endangered species, cultural resource permitting for construction projects.

Ability to communicate with wide variety of staff, including designers, constructors, regulators, management
Apply now! BHI Energy's Talent and Placement Specialists are waiting for your application.


Contact:

Julie DuVall
(508) 591-1191
julie.duvall@bhienergy.com