Contract Talent Acquisition Specialist (Junior Recruiter)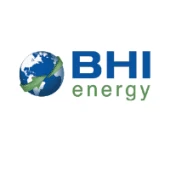 BHI Energy
People & HR
Warrendale, PA, USA
Posted on Thursday, August 31, 2023
---
About BHI Energy
BHI Energy is a broad umbrella organization with a complete service offering that covers all facets of Power Generation through the entire Electrical Delivery system. For over 40 years, our diverse services have been focused on multiple end markets, united by our level of service and quality, our unique partnership approach to our customer relationships, and our internal culture of how we interact with and support each other. To learn more about us, go to www.bhienergy.com.


BHI Energy provides competitive compensation & benefits, career advancement opportunities and a great work culture!


We are looking for a temporary - 90 Day -Talent Acquisition Specialist to support us. We are currently implementing new technology and processes for recruiting and need help catching up with outstanding requestions to support our business. The general job duties and requirements are below:
* Build relationships with hiring managers to fill vacant positions
* Using various channels to source high quality candidates
* Managing the screening process, including resume screening, phone screening, scheduling, and interviewing
* Coordinate with external agencies to fill roles in certain departments
* Partner with internal TA Manager to support successful achievement of key deliverables
* Utilize experience to make recommendations to improve the process
Systems/Candidate Sources - UKG recruiting, Indeed, LinkedIn
Preferred Experience: 3 years' experience in talent acquisition actively sourcing candidates to fill vacancies, UKG experience or similar systems experience and aptitude to learn new technologies quickly, ability to build effective professional relationships internally and externally. The role will be onsite with some flexibility for remote work once trained.
---
Apply now! BHI Energy's Talent and Placement Specialists are waiting for your application.


Contact:

Alexis Rogers

alexis.rogers@bhienergy.com