Administrative Assistant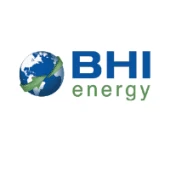 BHI Energy
Administration, Education
Belews Creek, NC, USA
Posted on Thursday, August 24, 2023
---
About BHI Energy
BHI Energy is a broad umbrella organization with a complete service offering that covers all facets of Power Generation through the entire Electrical Delivery system. For over 40 years, our diverse services have been focused on multiple end markets, united by our level of service and quality, our unique partnership approach to our customer relationships, and our internal culture of how we interact with and support each other. To learn more about us, go to www.bhienergy.com.


BHI Energy provides competitive compensation & benefits, career advancement opportunities and a great work culture!


BHI Energy is seeking a highly motivated, well organized, detail oriented professional to join our Administrative group at the Belews Creek Steam Station. This is a local hire position located in Belews Creek, NC. Duties include but not limited to strong data input skills, attention to detail and strong organizational skills. Applicant must have strong communication, interpersonal, and customer service skills. Able to handle multiple priorities in a fast paced environment, strong typing, record keeping, filing skills, and handle multiple phone calls.
Requirements:
Must be flexible to work overtime based on business needs including weekends.
Able to follow direction, multi-task under pressure and adapt to changing priorities
Must be proficient in Microsoft Word, Excel & Outlook, and Adobe Acrobat.
Able to work with office equipment (faxes, scanners, copiers, etc.)
Able to adjust to client specific software.
---


Must be able to pass a drug test


Must be able to pass a security background check


Must have own transportation to/from work


Apply now! BHI Energy's Talent and Placement Specialists are waiting for your application.