Safety Consultant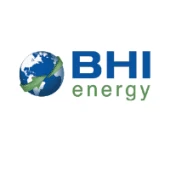 BHI Energy
Golden, CO, USA
Posted on Friday, August 18, 2023
---
About BHI Energy
BHI Energy is a broad umbrella organization with a complete service offering that covers all facets of Power Generation through the entire Electrical Delivery system. For over 40 years, our diverse services have been focused on multiple end markets, united by our level of service and quality, our unique partnership approach to our customer relationships, and our internal culture of how we interact with and support each other. To learn more about us, go to www.bhienergy.com.


BHI Energy provides competitive compensation & benefits, career advancement opportunities and a great work culture!


BHI Energy is seeking a Safety Consultant for a 1+ year contract assignment. This is an onsite field position.
Job Responsibilities/Duties:
Conduct focused work site and crew observations for contractors to identify safety excellence and hazards. Provide annual safety audits and focused self-assessments to measure and evaluate hazard controls and hazard control programs and deliver feedback to business unit management on their level of regulatory compliance. Will function as a consultant to local safety committees, employees, and management. Assist in program development and direction and be responsible to audit the results.
Overall focus on Transmission Contractor Safety.
Incident response/ investigations from company perspective
Monitor and interpret federal, state, and local safety and health rules and regulations which impact the business units and recommend compliance options in conjunction with safety policies and programs.
Assist Project Managers with Safety questions, issues, and resolutions.
Work with Corporate IH and Safety through updated initiatives
Communicate corporate safety to Contractors.
Work with additional internal safety stakeholders i.e., Damage Prevention, PSMS/ IEP, Contractor Safety, Industrial Hygiene etc.
Field verification of Critical Controls/ CRM
Facilitate Event Learnings with the partnership
Regular travel between contractors throughout SPS Region representing Transmission
Periodically travel to each asset; inspect facility equipment, operations, maintenance processes for compliance with applicable regulations and policies.
Maintain professional expertise. Participate on internal or external task force committees related to new regulatory compliance or continuous improvement in safety. Maintains a working knowledge of current safety regulations and serves as a resource to management and employees on interpretation and compliance.
Engage and influence management to help develop their responsibility and leadership in safety in their locations. Assist site management with contractor safety questions and compliance paperwork. Input all computer and paperwork needed for contractor safety and compliance.
Deliverables
- Complete daily rounds (in field)
- Attend Plan of the Day (POD)/ Tailgate meetings
- Weekly Reporting
- Monthly Safety Updates/ Reporting
- Daily Contractor Crew Observations
- Incident Investigations and Event Learnings
- Safety Sharing
- Audit contractor PJBs/JSAs and conduct quality observations (daily)
---
Job Requirements/Education:
Certified Utilities Safety Professional Certification.
At least 5 years transmission substation experience
Working knowledge of OSHA Compliance.
Experience with site personnel.
Must have an extensive knowledge in utilities business.
Apply now! BHI Energy's Talent and Placement Specialists are waiting for your application.


Contact:

Sally Raade

sally.raade@bhienergy.com