Senior Tool Crib Attendant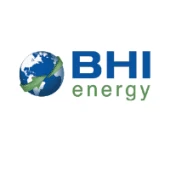 BHI Energy
Elyria, OH, USA
Posted on Thursday, August 17, 2023
---
About BHI Energy
BHI Energy is a broad umbrella organization with a complete service offering that covers all facets of Power Generation through the entire Electrical Delivery system. For over 40 years, our diverse services have been focused on multiple end markets, united by our level of service and quality, our unique partnership approach to our customer relationships, and our internal culture of how we interact with and support each other. To learn more about us, go to www.bhienergy.com.


BHI Energy provides competitive compensation & benefits, career advancement opportunities and a great work culture!


Full time/Direct hire in Elyria OH area
$24 - 29/hr starting
ESSENTIAL DUTIES AND RESPONSIBILITIES:
Personally exhibits, recruits and coaches associate consistent with Core Behaviors
Responsible for promoting a culture of safety
Issue product from Tool Crib
Enter quotes and customer orders where applicable
Process RMAs
Shipping and receiving
Review daily KPI
Cycle count and inventory review
Customer meetings and relationship management
Vending, stocking, and maintenance, when applicable
Respond to commonly occurring problems/situations for which standards, procedures, or precedents exist
Perform hands-on tasks, primarily using trade or computer hardware, software, database, and data processing
Perform all work in accordance with contractual requirements
Perform other duties as assigned
QUALIFICATIONS:
Knowledge or ERP system
Knowledge of supporting software systems
Basic knowledge of hardware devices, vending machine
Industrial MRO and tooling product knowledge
Problem solving skills
Ability to communicate at all levels
EDUCATION and/or EXPERIENCE:
High School diploma or GED required
Bachelor's degree in a related field preferred
1-2 years of experience in a similar position required
2-4 years of experience preferred
---
Apply now! BHI Energy's Talent and Placement Specialists are waiting for your application.


Contact:

Tanner Stallard

tanner.stallard@westinghouse.com