Geotechnical Engineer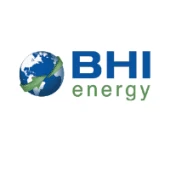 BHI Energy
IT
Chesapeake, VA, USA
Posted on Tuesday, August 15, 2023
---
About BHI Energy
BHI Energy is a broad umbrella organization with a complete service offering that covers all facets of Power Generation through the entire Electrical Delivery system. For over 40 years, our diverse services have been focused on multiple end markets, united by our level of service and quality, our unique partnership approach to our customer relationships, and our internal culture of how we interact with and support each other. To learn more about us, go to www.bhienergy.com.


BHI Energy provides competitive compensation & benefits, career advancement opportunities and a great work culture!


As a Geotechnical Engineer, you and your team of engineers and technicians will complete inspections, designs, and investigations for a wide range of project types, term contracts and clients. You will maintain solid relationships with a large client base. Specific projects typically include specialized residential inspections of footings, foundations, retaining walls, and framing deficiencies; shrink/swell soil analysis, footing design, foundation design, retaining wall design, damaged foundation assessments, and inspection of specialized foundation repair techniques.
As a Geotechnical Engineer, you will:
Mentor, train (or oversee training of), and evaluate team members
Provide QA/QC on reports
Complete site inspections on specialized items
Complete designs for construction items noted above
Coordination with laboratory manager
Prepare proposals, budgets, and schedules.
Provide regular status reports to Clients and Management
---
Requirements:
Bachelor's Degree: PE license required.
Minimum of 10 years practical experience in aspects of geotechnical engineering, inspection, and design
Experience with Client Maintenance
Experience supervising engineers and /or designers
Advanced technical writing skills
Good organizational skills
Great attitude and a desire to grow professionally.
Apply now! BHI Energy's Talent and Placement Specialists are waiting for your application.


BHI Energy is an Equal Opportunity Employer and provides a fair and equal employment opportunity for all employees and job applicants regardless of race, color, religion, national origin, gender, sexual orientation, age, marital status or disability. BHI Energy is a federal contractor that requests priority referrals of protected veterans. BHI will provide reasonable accommodations for the application process and during employment necessary for eligible applicants/employees to perform essential functions. If you require special support or accommodation while seeking employment with BHI Energy, please email
ESC@bhienergy.com
providing your name, telephone number and the best time for us to reach you.
Contact:

Colleen Leonzio

colleen.leonzio@westinghouse.com
Already have an account? Log in here