Building and Grounds Worker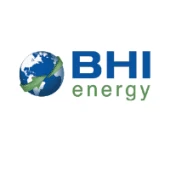 BHI Energy
Bridgman, MI, USA
Posted on Thursday, August 10, 2023
---
Job Category:
Building Maintenance/Landscaping
About BHI Energy
BHI Energy is a broad umbrella organization with a complete service offering that covers all facets of Power Generation through the entire Electrical Delivery system. For over 40 years, our diverse services have been focused on multiple end markets, united by our level of service and quality, our unique partnership approach to our customer relationships, and our internal culture of how we interact with and support each other. To learn more about us, go to www.bhienergy.com.


BHI Energy provides competitive compensation & benefits, career advancement opportunities and a great work culture!


We are looking for a Building and Grounds Worker to work at our client's site located in Bridgman, MI for a long-term contract position. As a Building and Grounds Worker you are responsible for the day-to-day activities to maintain the building and grounds at the client's facility. While performing the duties of this job, the employee is frequently required to walk; use hands to finger, handle or feel; and reach with hands and arms and lift and/or move up to 75 pounds. The employee is occasionally required to stand; sit; climb or balance; stoop; kneel; crouch; or crawl; and talk; or hear. Specific vision abilities required by this job include close vision, peripheral vision and depth perception. The work will include outdoors and therefore subject to weather conditions. You are an individual that can be flexible in working either day shift or night shift. We are seeking local candidates to the area.
Job Details/Essential Job Functions:
Cut lawn using hand, power or riding equipment; trim and edge around walks, flowerbeds, walls, etc.
Plant grass, flowers, trees and shrubs; prunes shrubs and trees to shape and improve growth.
Remove snow and ice from roads, walkways and steps; may rake leaves, clean and sweep litter.
Perform minor repairs and maintenance procedures on equipment utilized in grounds keeping.
Perform minor building maintenance, plumbing, painting etc.
Move office furniture and supplies.
---
The ideal candidate will have the following qualifications:
High School Diploma or educational equivalent.
Valid Driver's License, required. Commercial Driver License (CDL) is desired but not required.
Maintenance, snow plowing and lawn care experience is highly desired.
Be able to pass criminal background, drug/alcohol screen (including medical and recreational marijuana as well as CBD oil), and employment testing.
Local to the client's site.
Apply now! BHI Energy's Talent and Placement Specialists are waiting for your application.


BHI Energy is an Equal Opportunity Employer and provides a fair and equal employment opportunity for all employees and job applicants regardless of race, color, religion, national origin, gender, sexual orientation, age, marital status or disability. BHI Energy is a federal contractor that requests priority referrals of protected veterans. BHI will provide reasonable accommodations for the application process and during employment necessary for eligible applicants/employees to perform essential functions. If you require special support or accommodation while seeking employment with BHI Energy, please email
ESC@bhienergy.com
providing your name, telephone number and the best time for us to reach you.
Already have an account? Log in here